Ceramics
The Shrine of the Thistle
These earthenware works explore the nature of the relations between Scotland and England using satirical imagery. They follow a debate from Colin MacArthur's book 'Tartan Reels' and Murray Grigor's show 'Scotch Myths'. The exhibition was shown at the Collective Gallery, Edinburgh and at An Lanntiar, Stornoway (1985).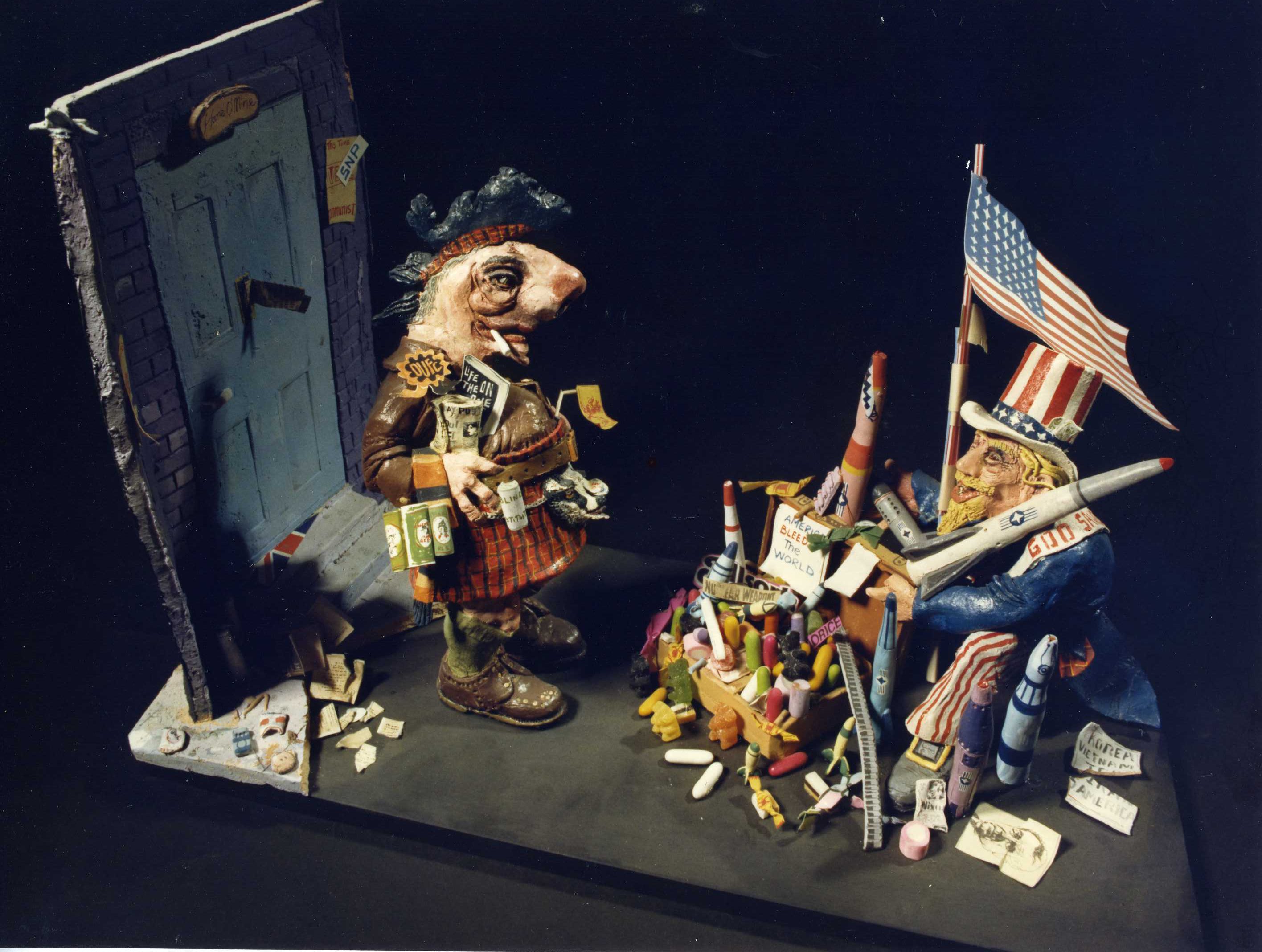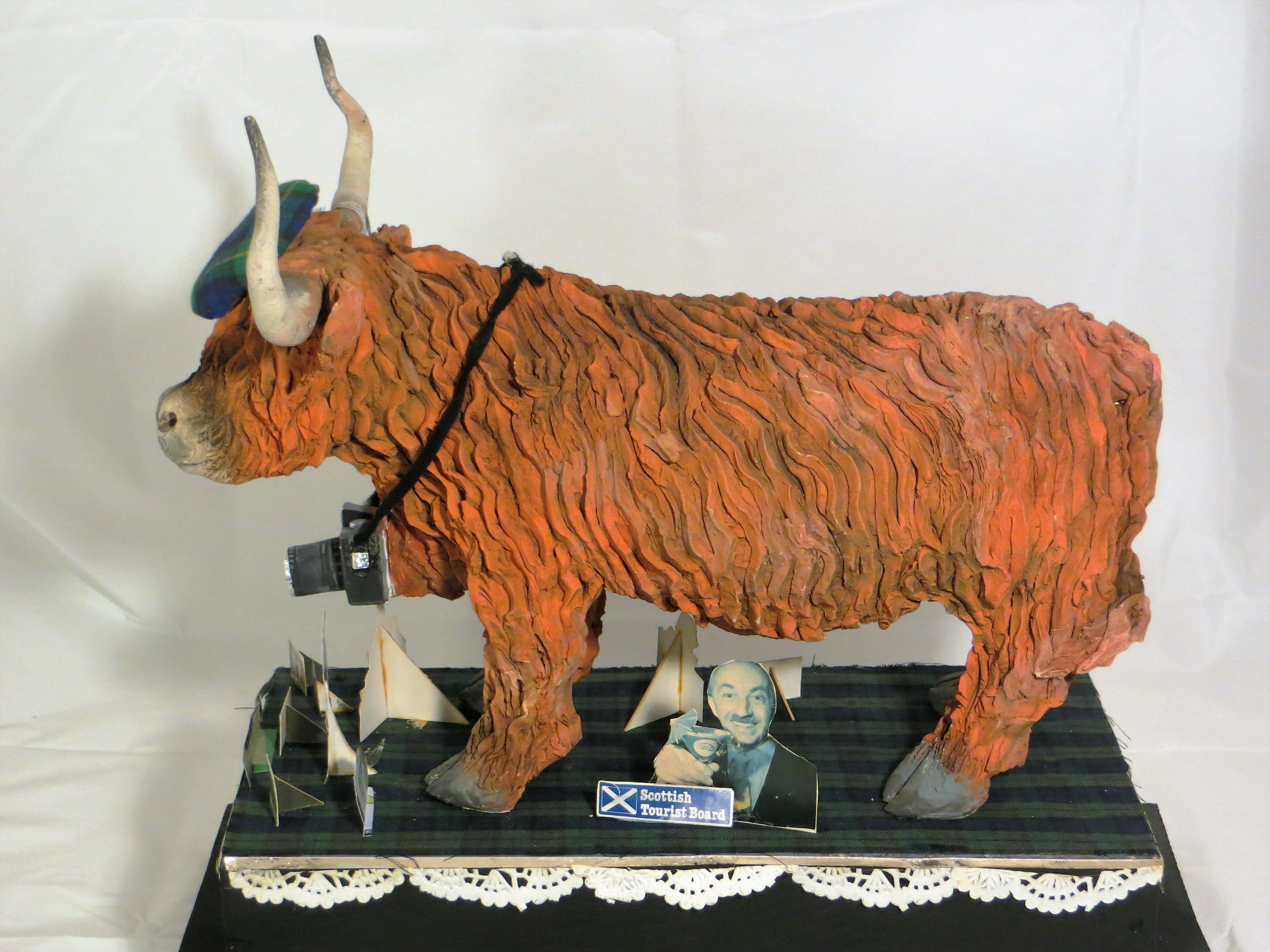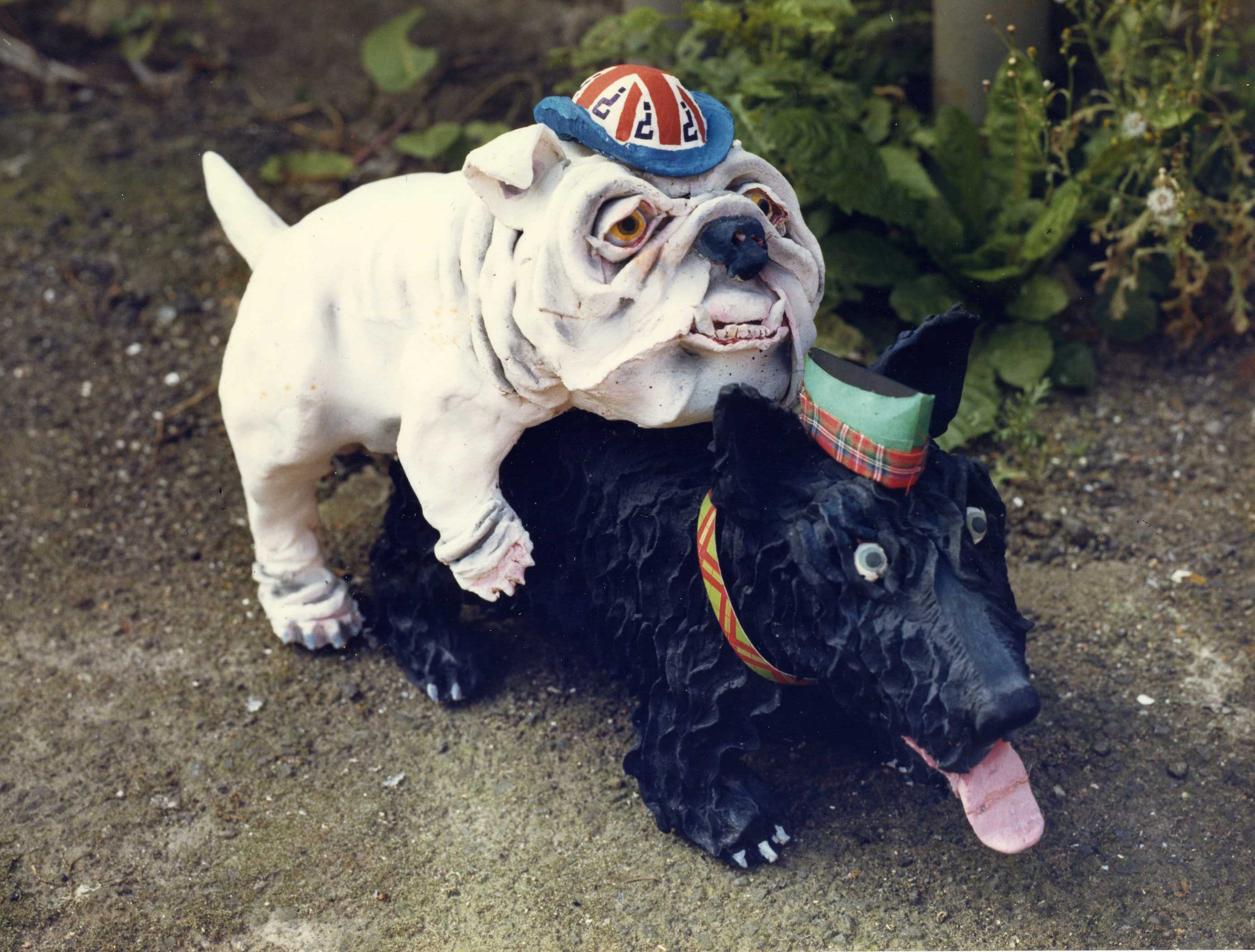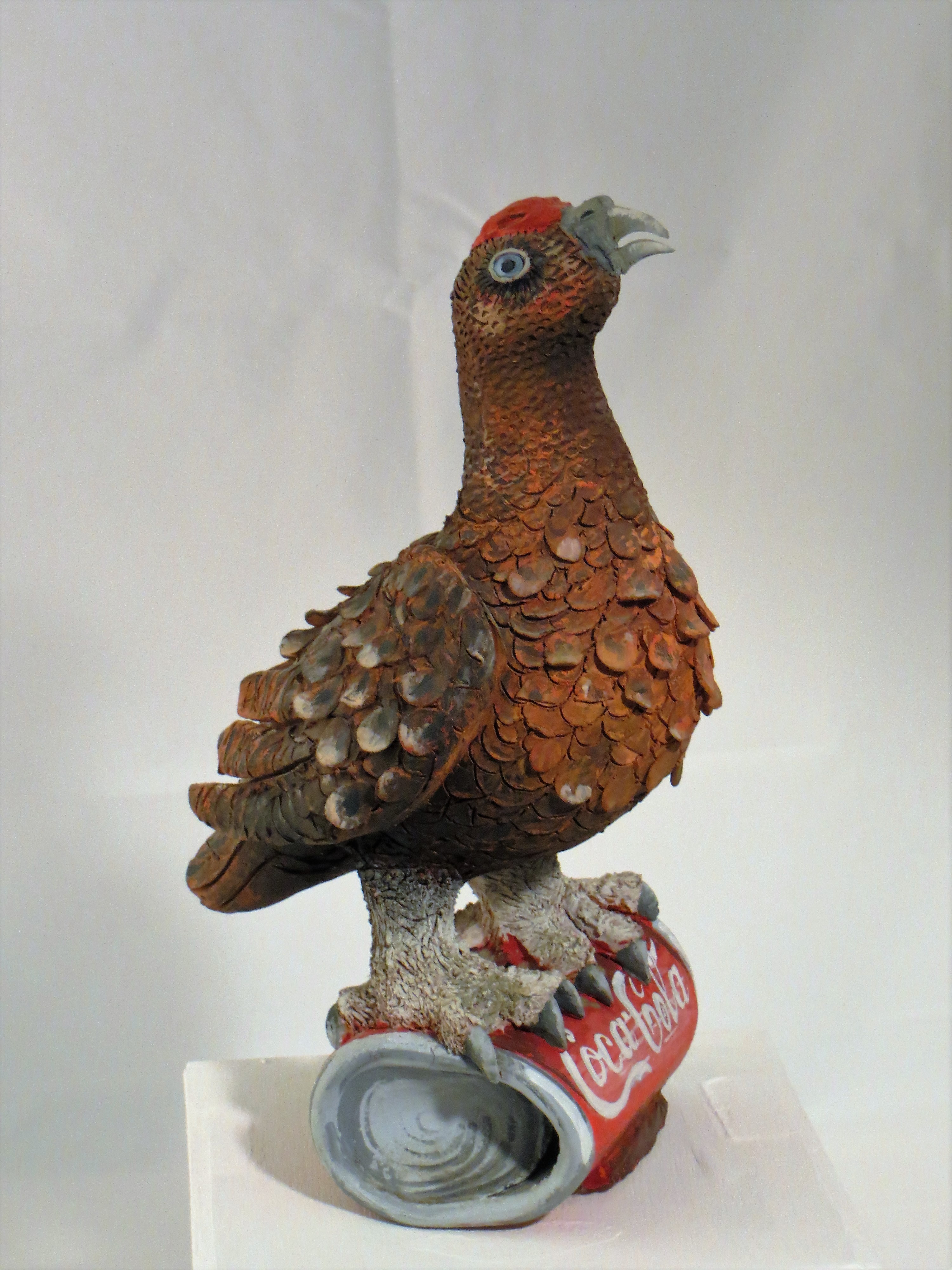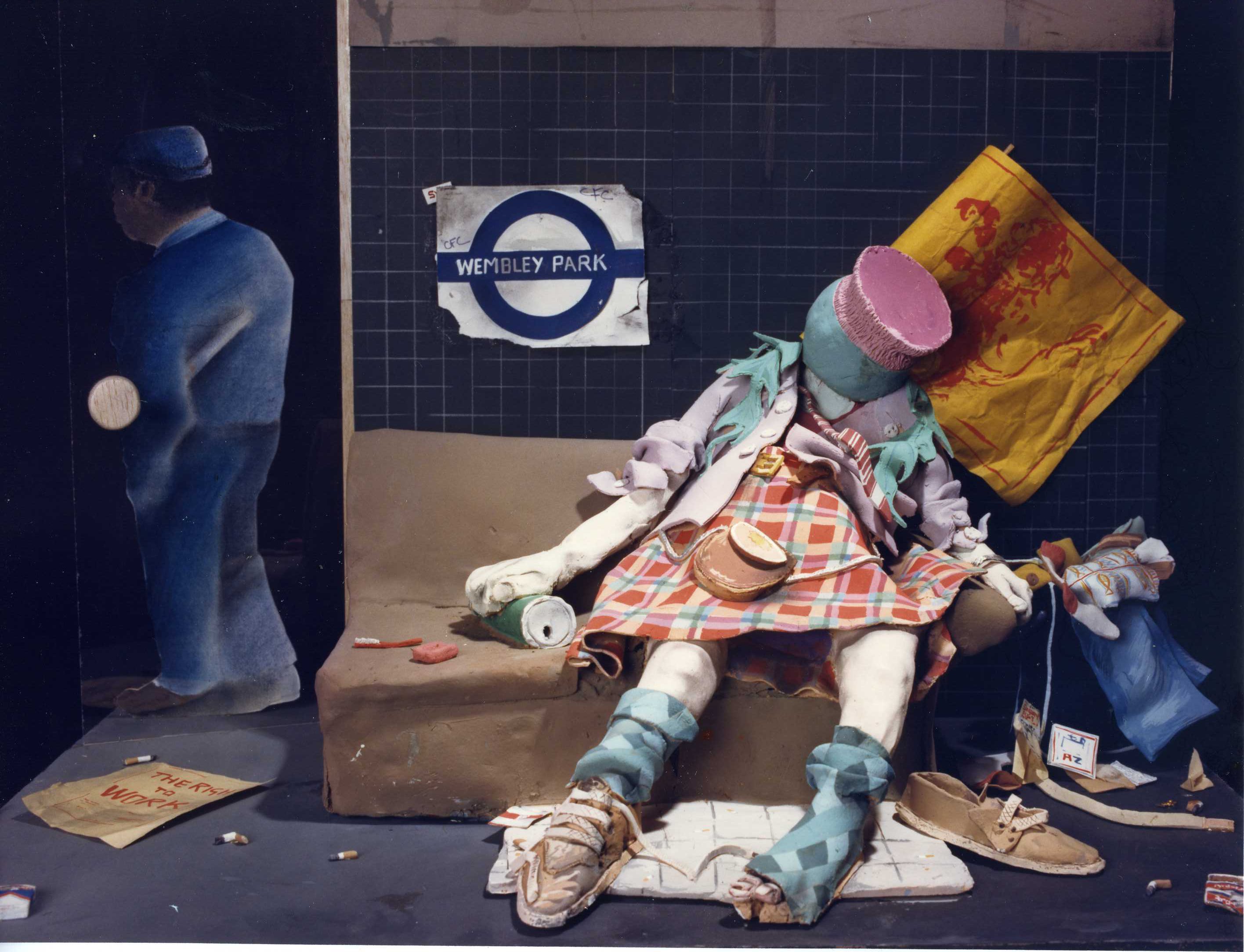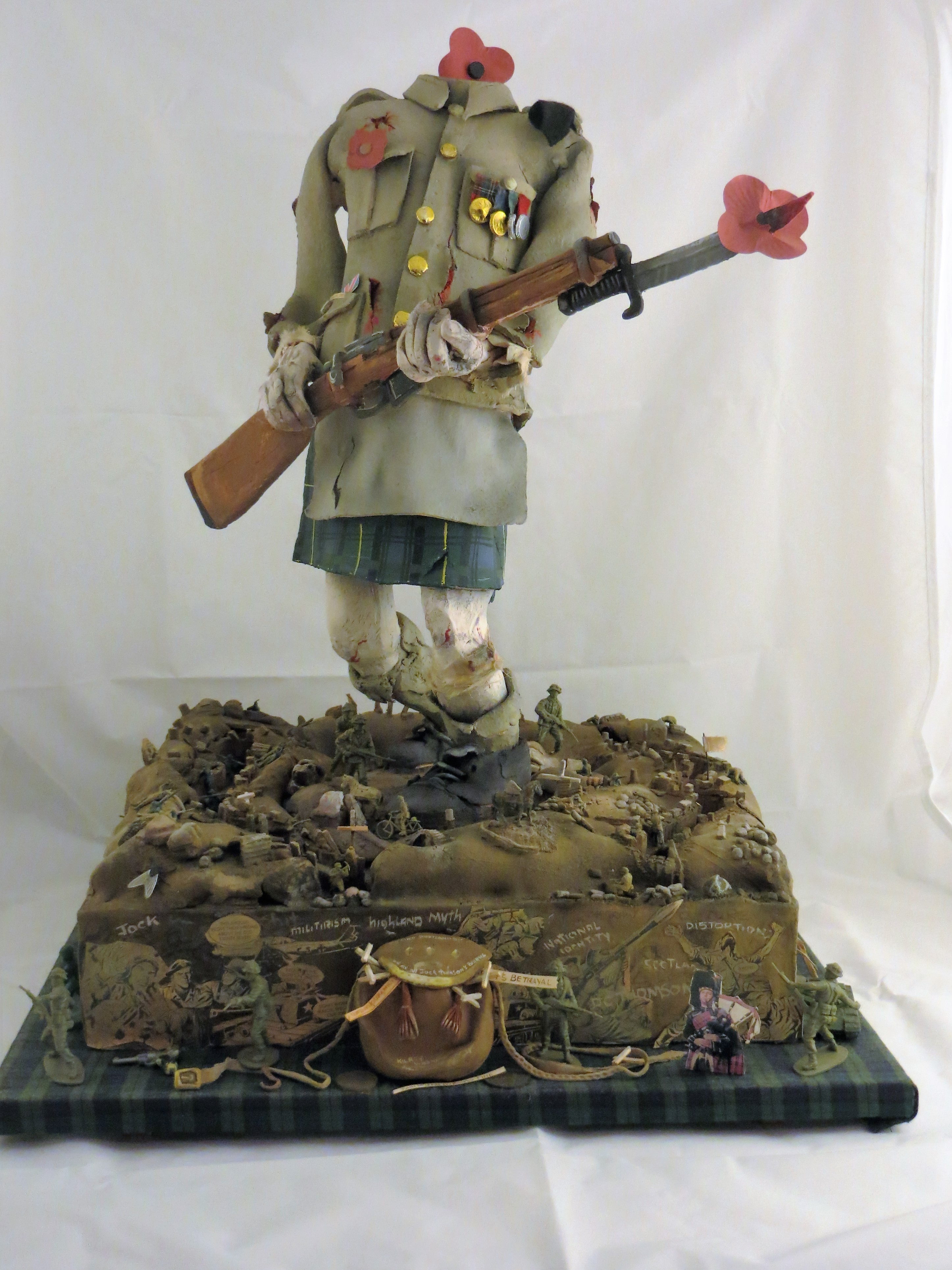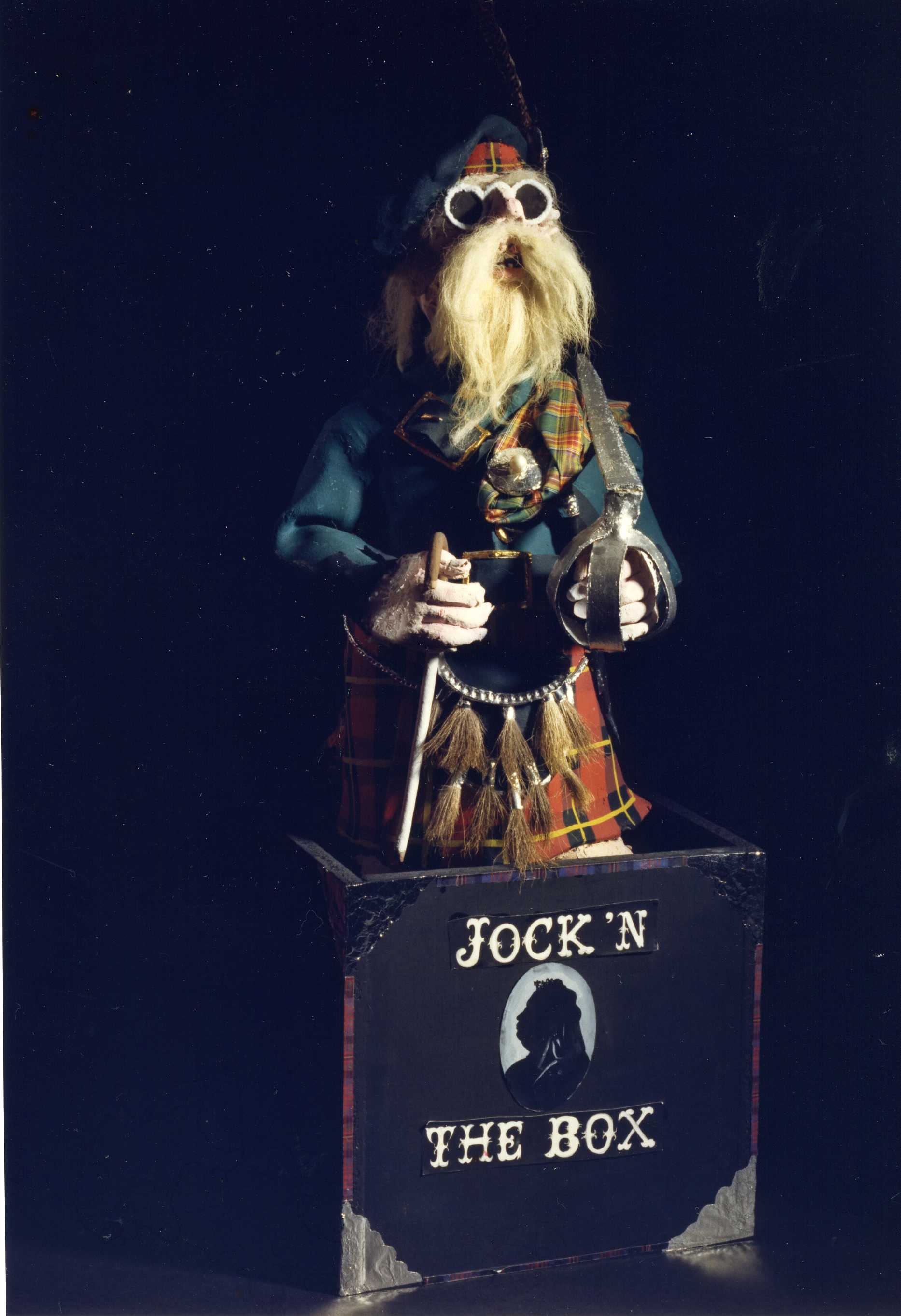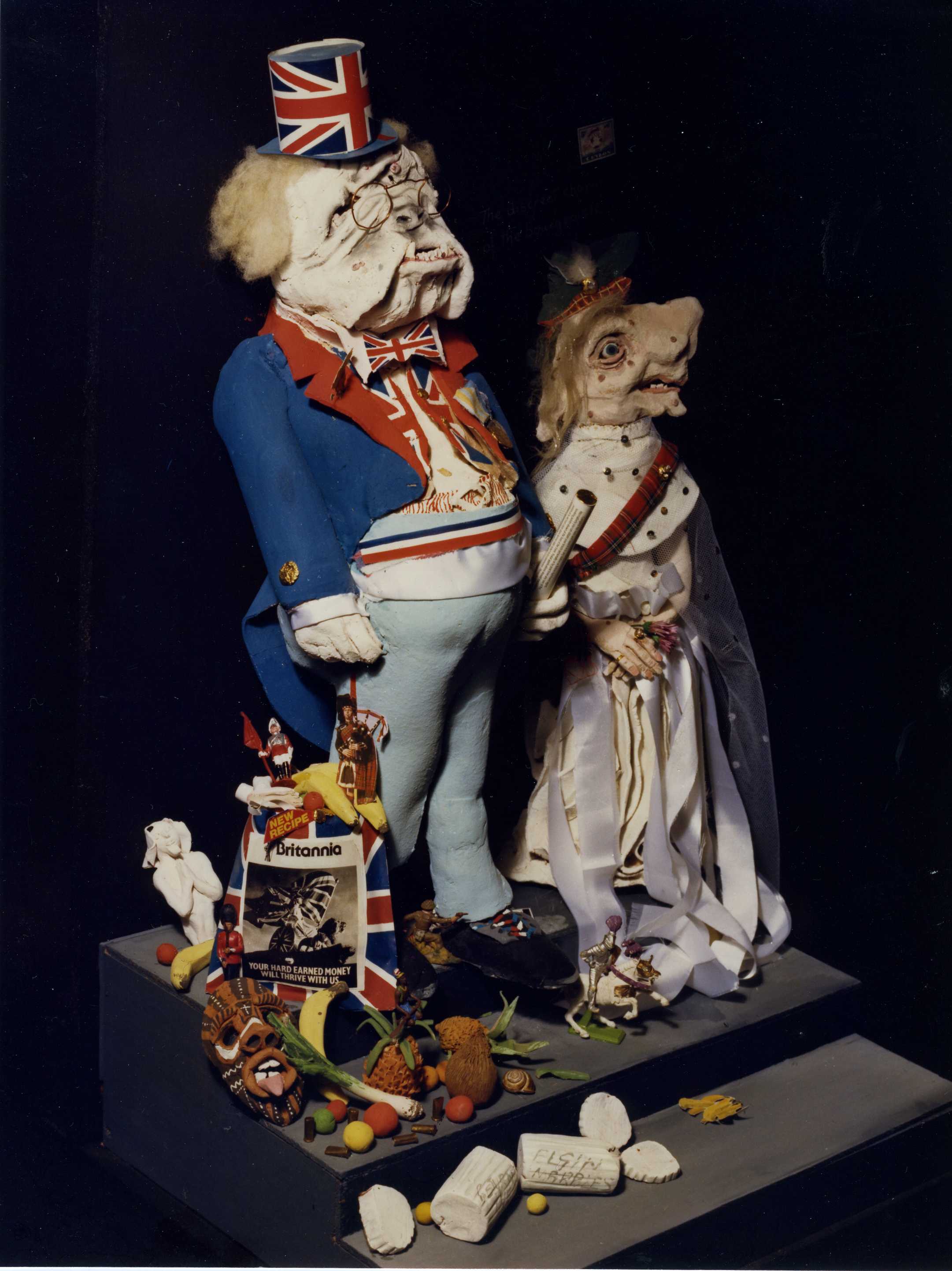 Faustus
A collection of earthenware works surrounding the questions and ideas emanating from Christopher Marlow's play 'Doctor Faustus'. These delve into the humour and the dark side of human frailties. The collection was shown at the Neville Pundole Gallery, Canterbury (2003).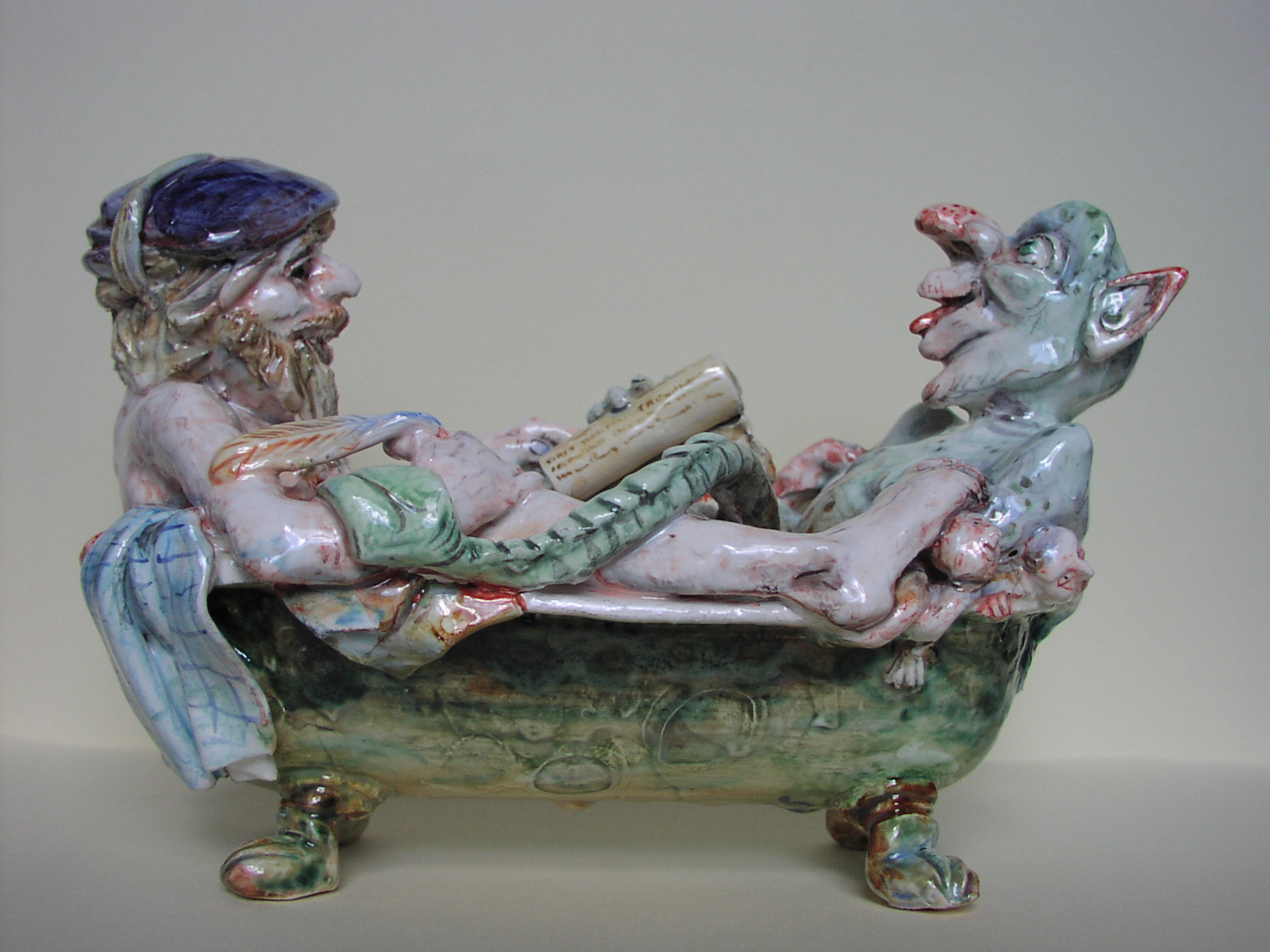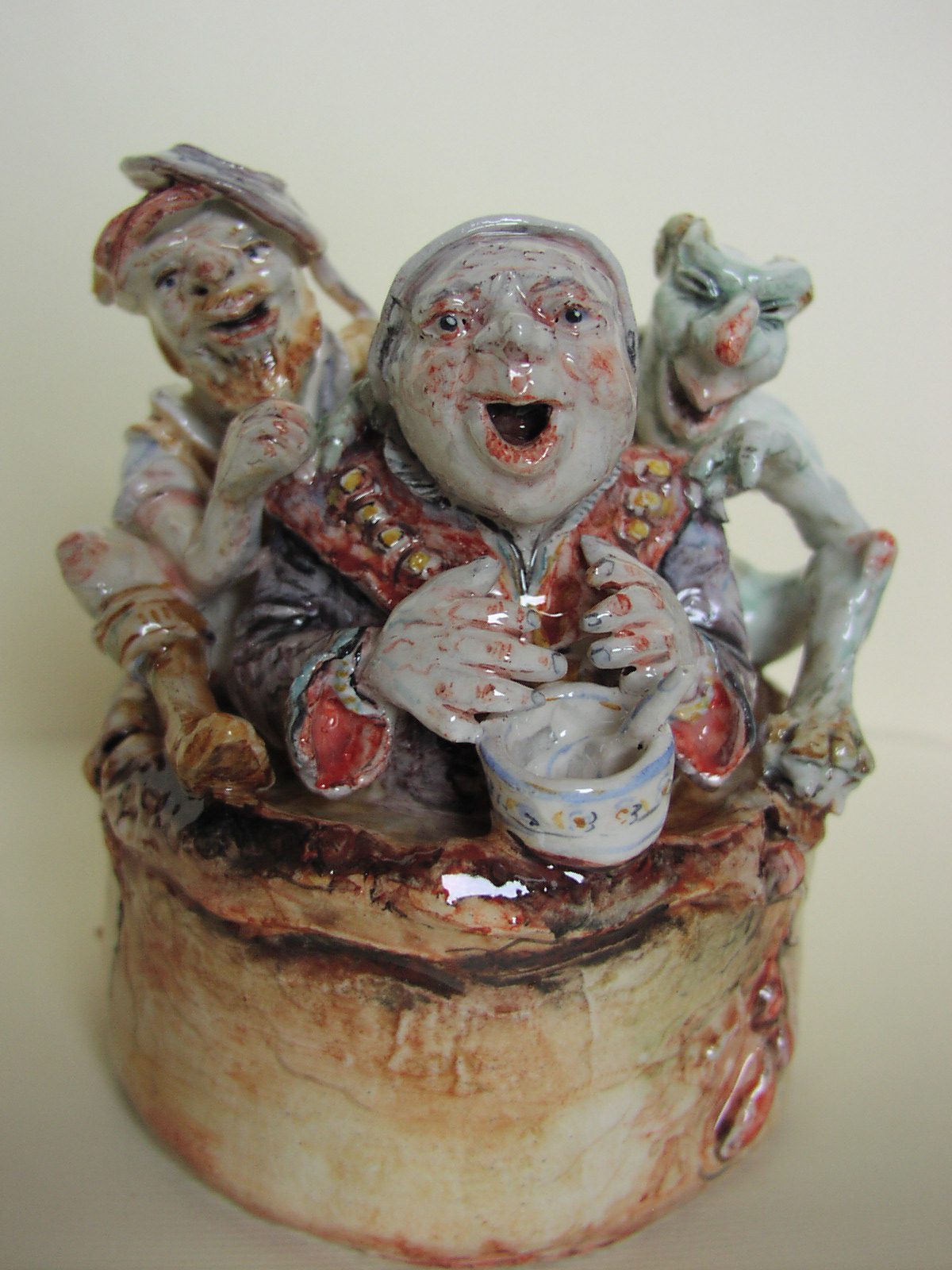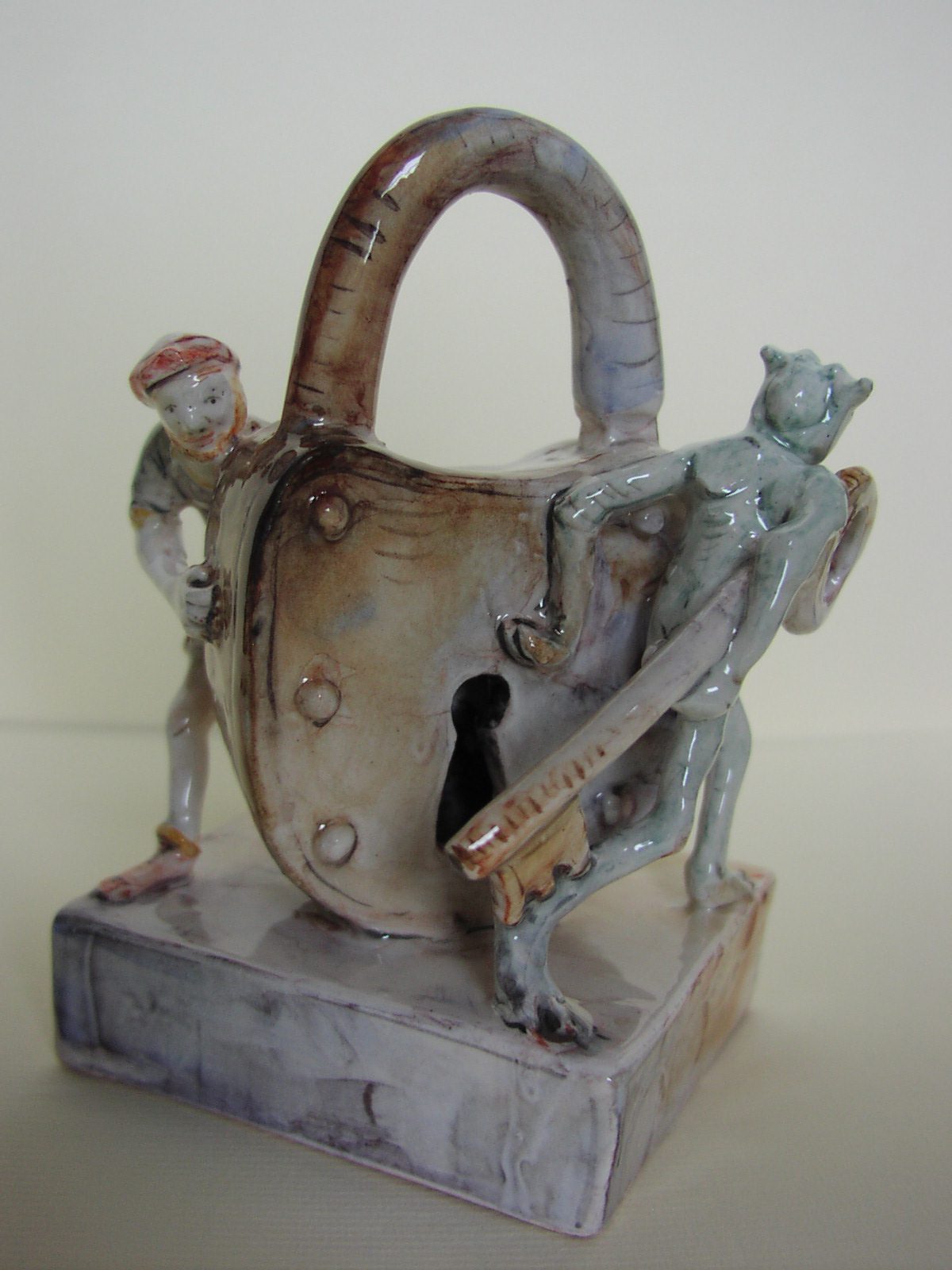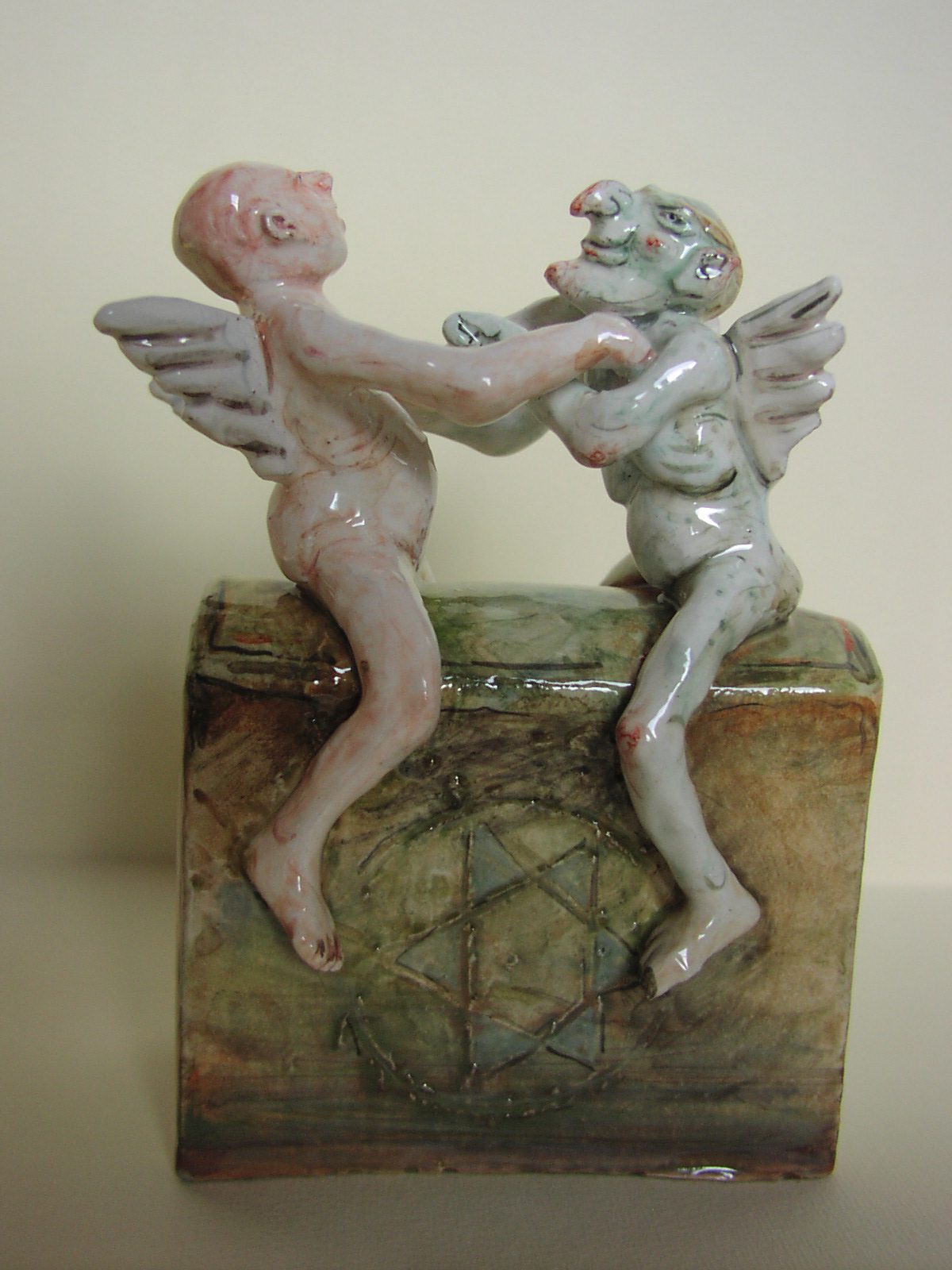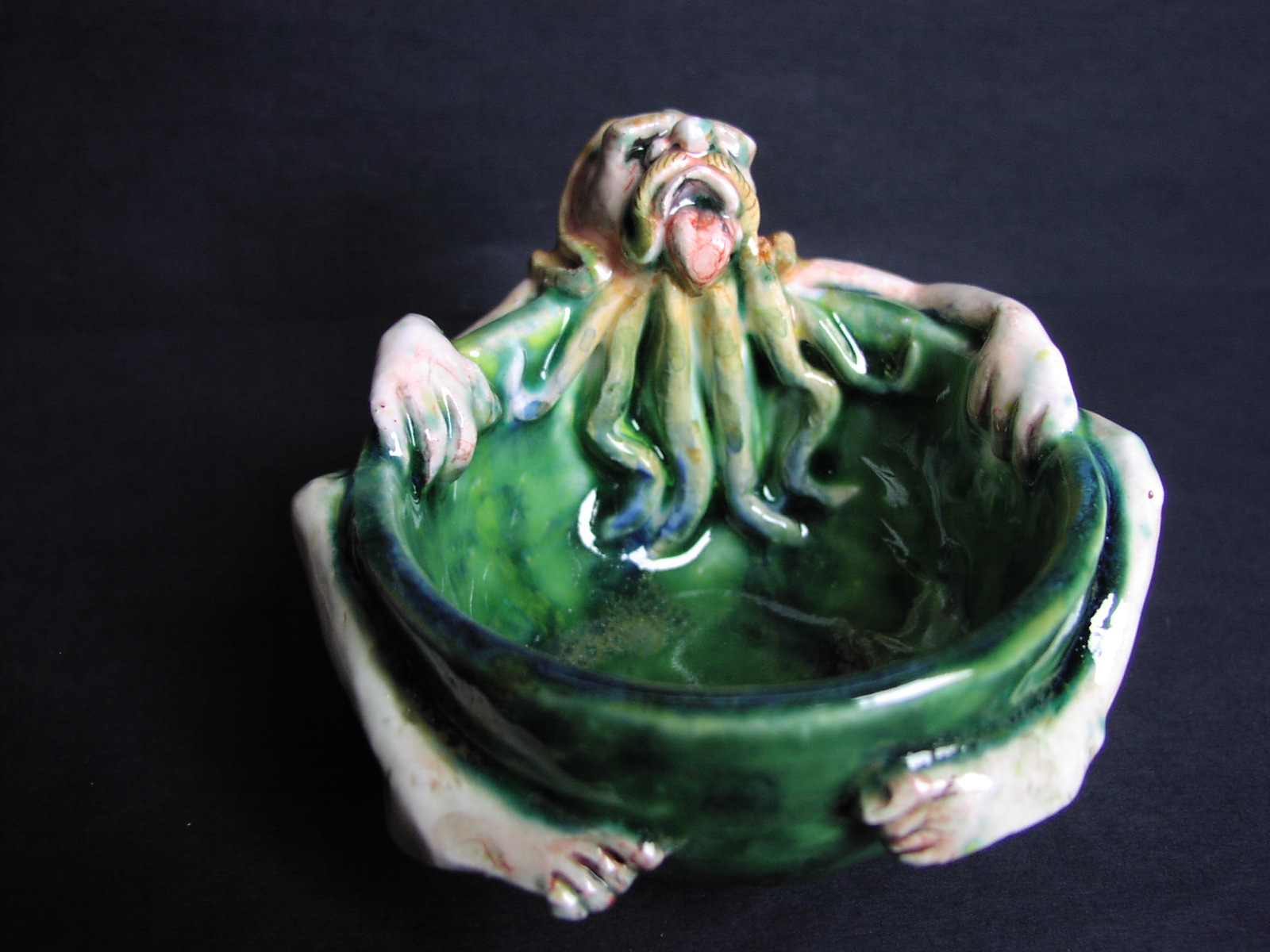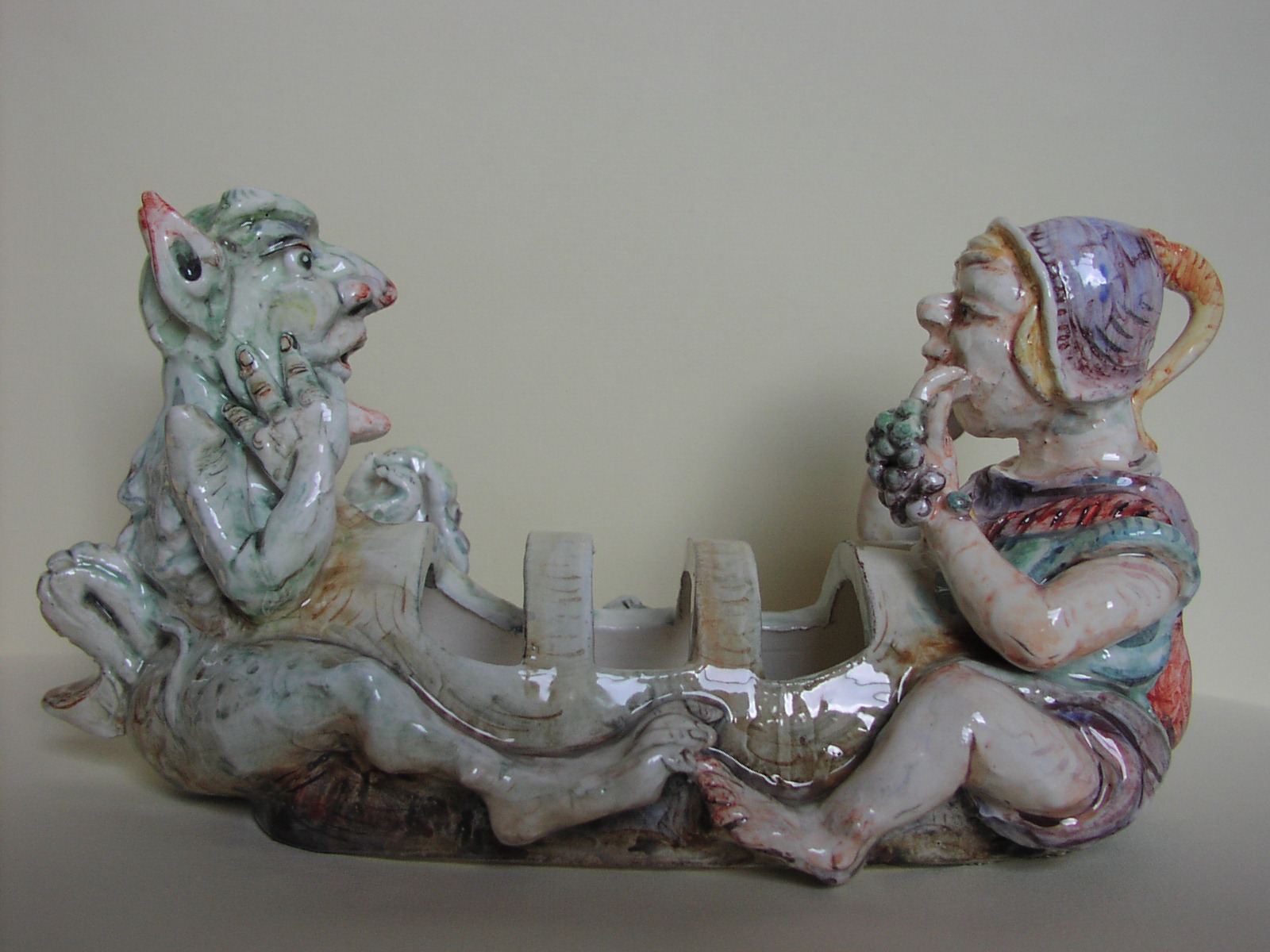 Bird tiles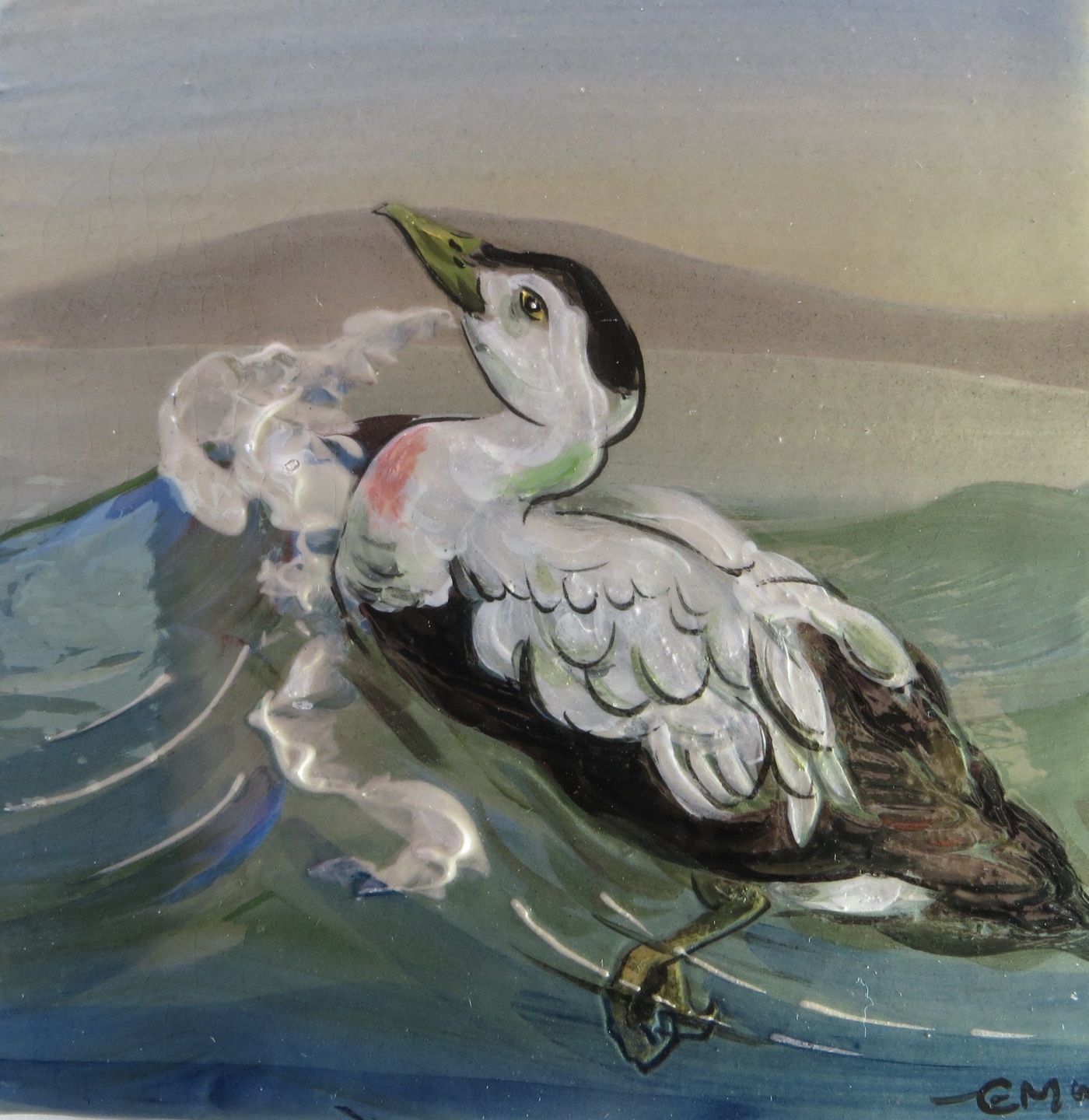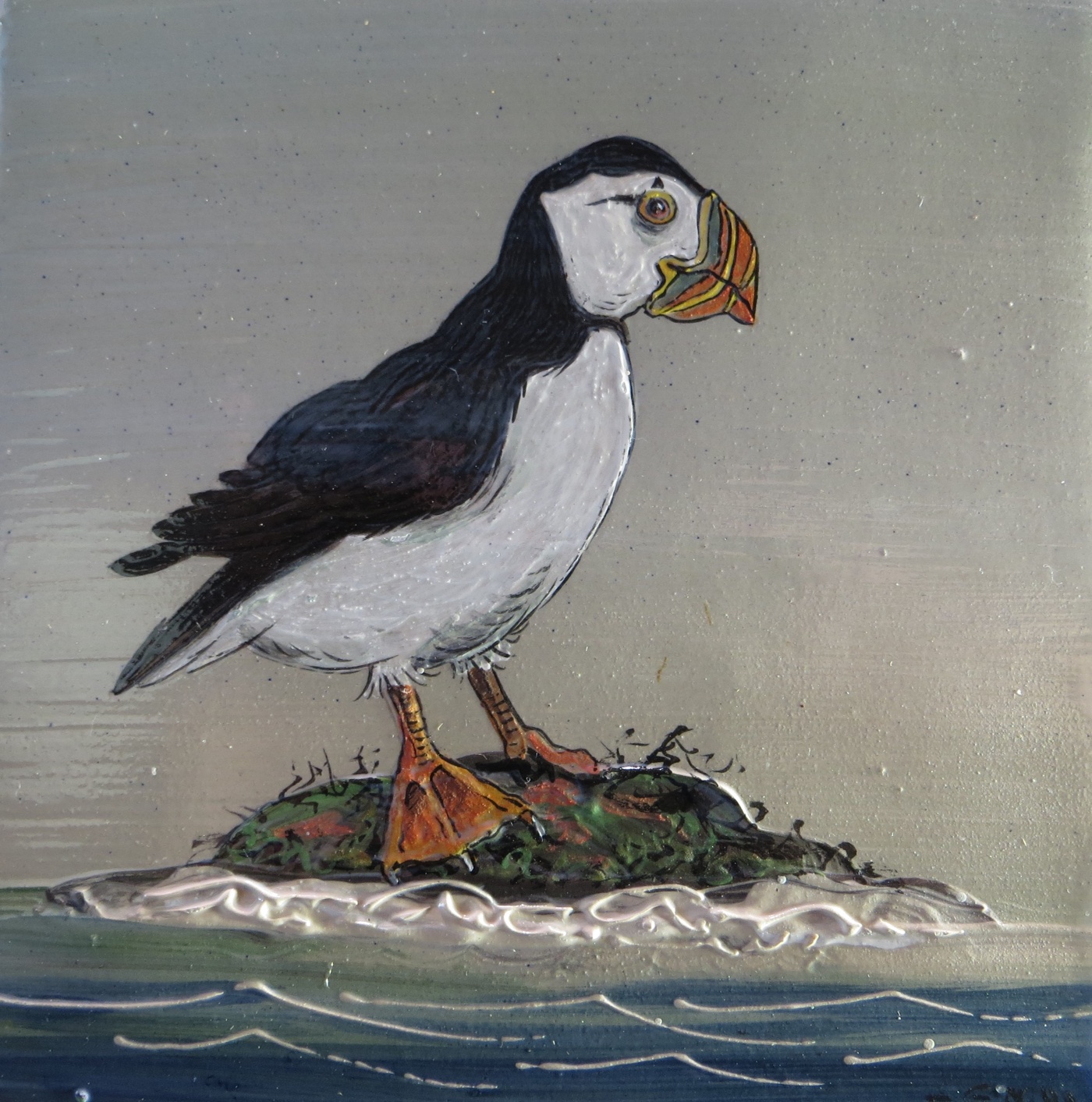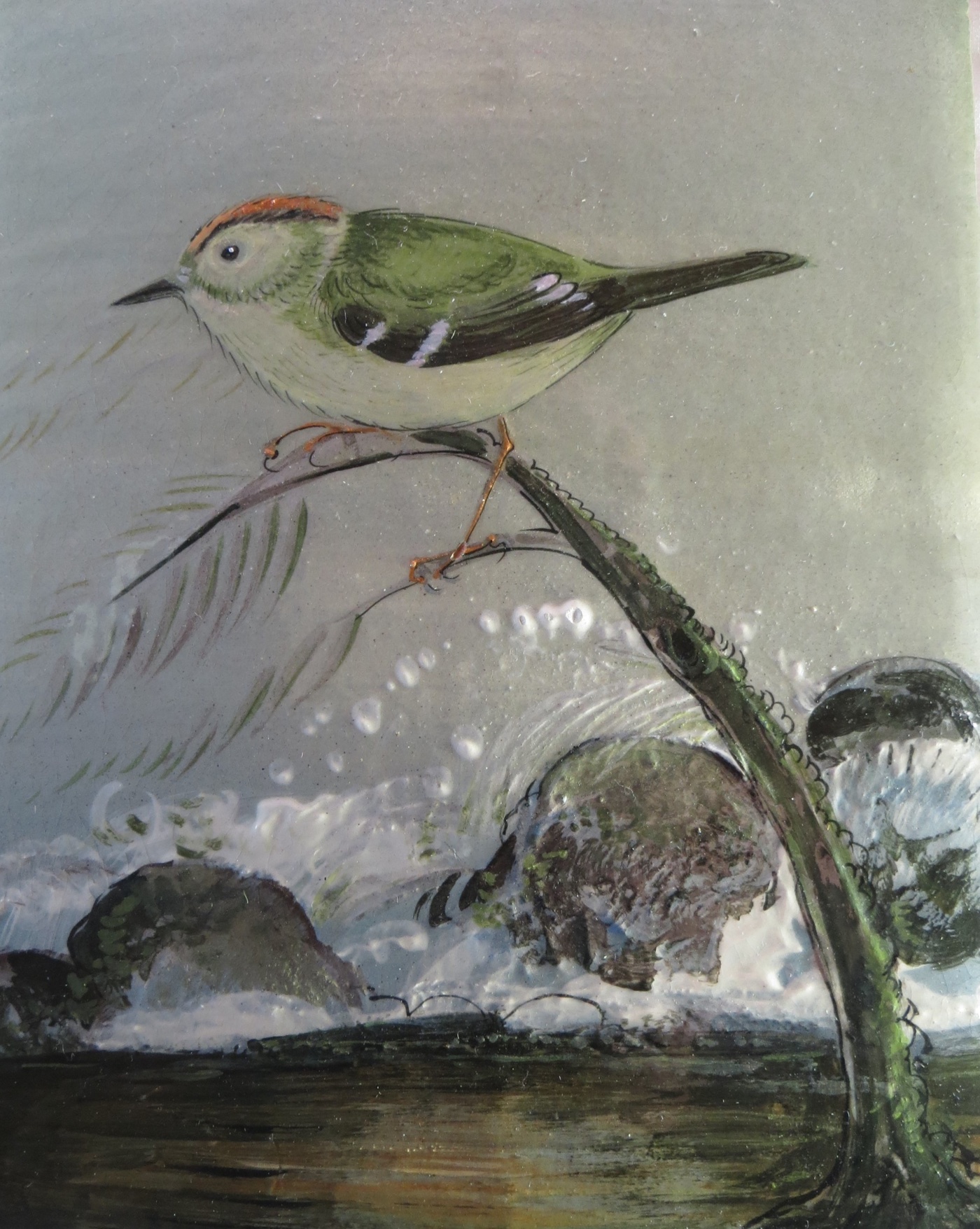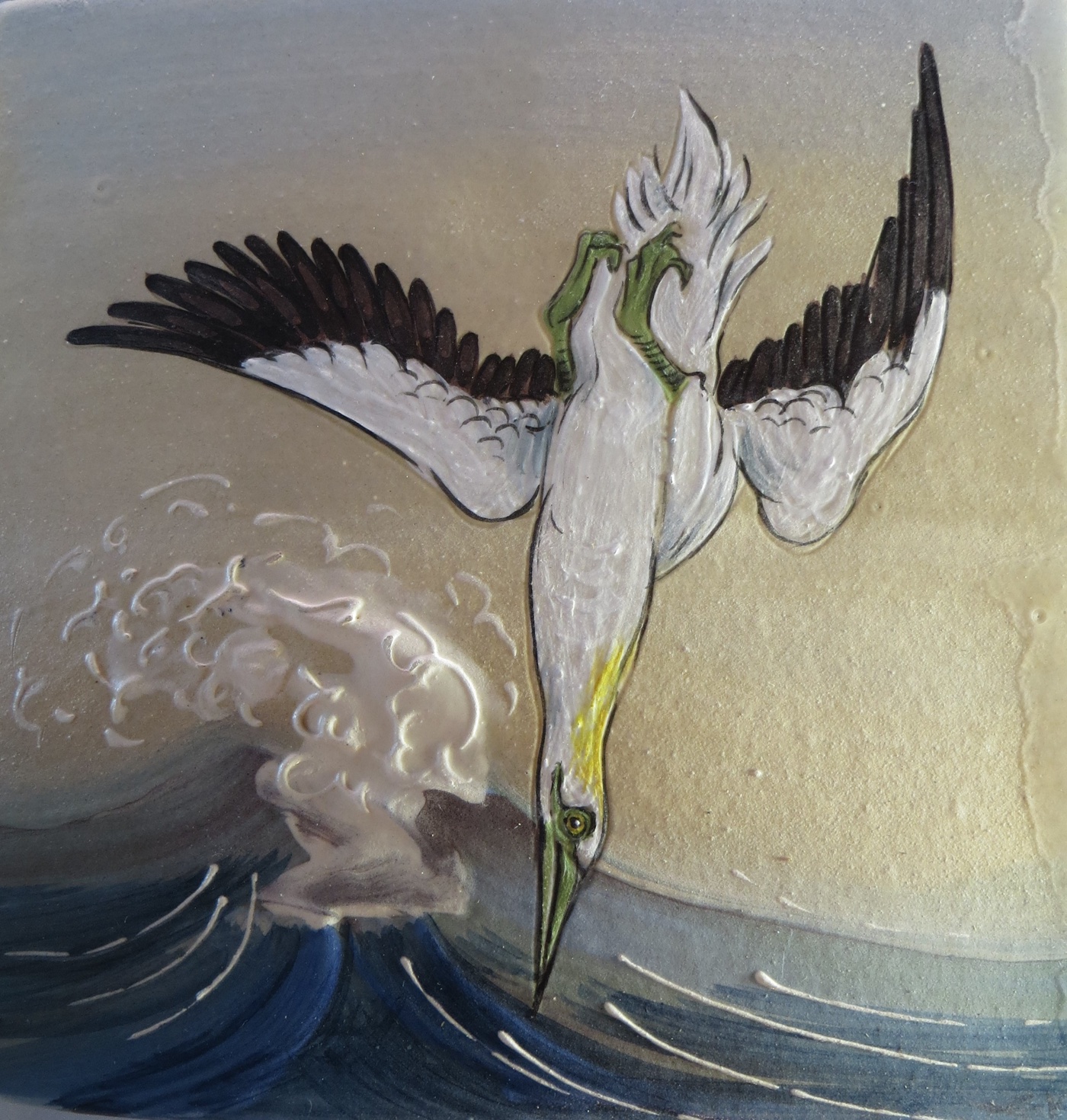 Tubelined tiles
The tradition of tubelining was usually applied on a defined pattern. These 4" tiles show the potential of using tubeline techniques in an expressive way.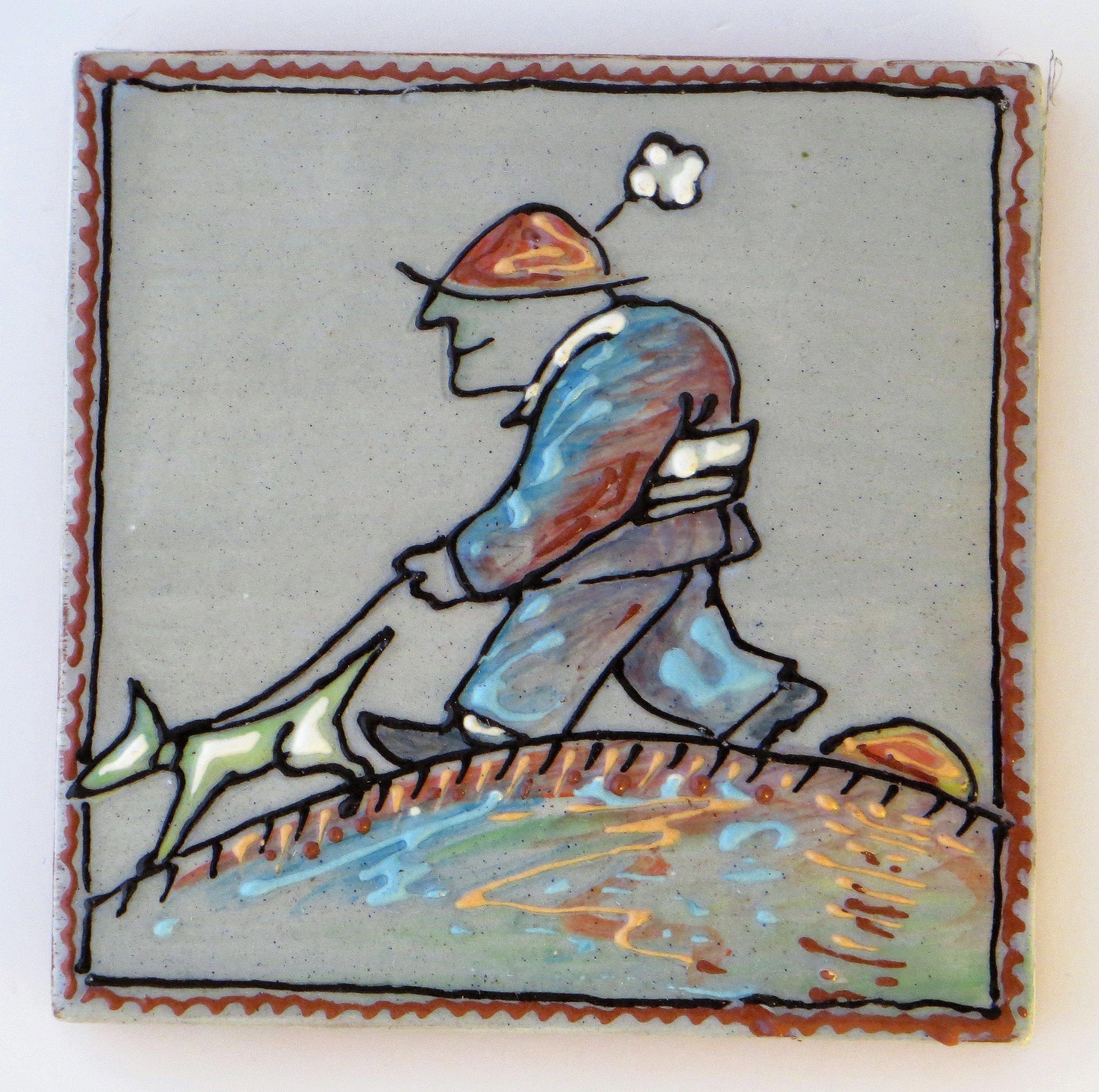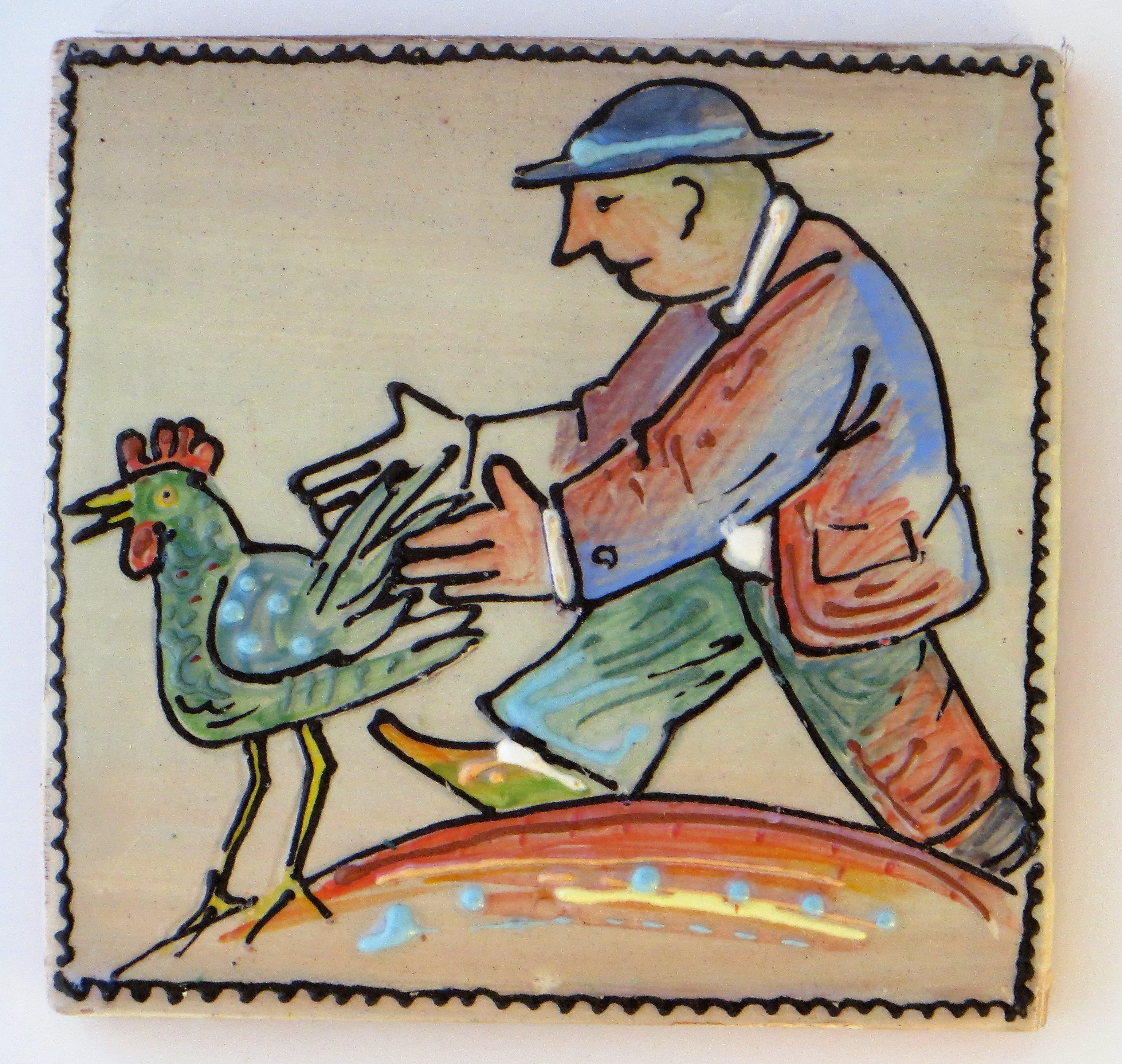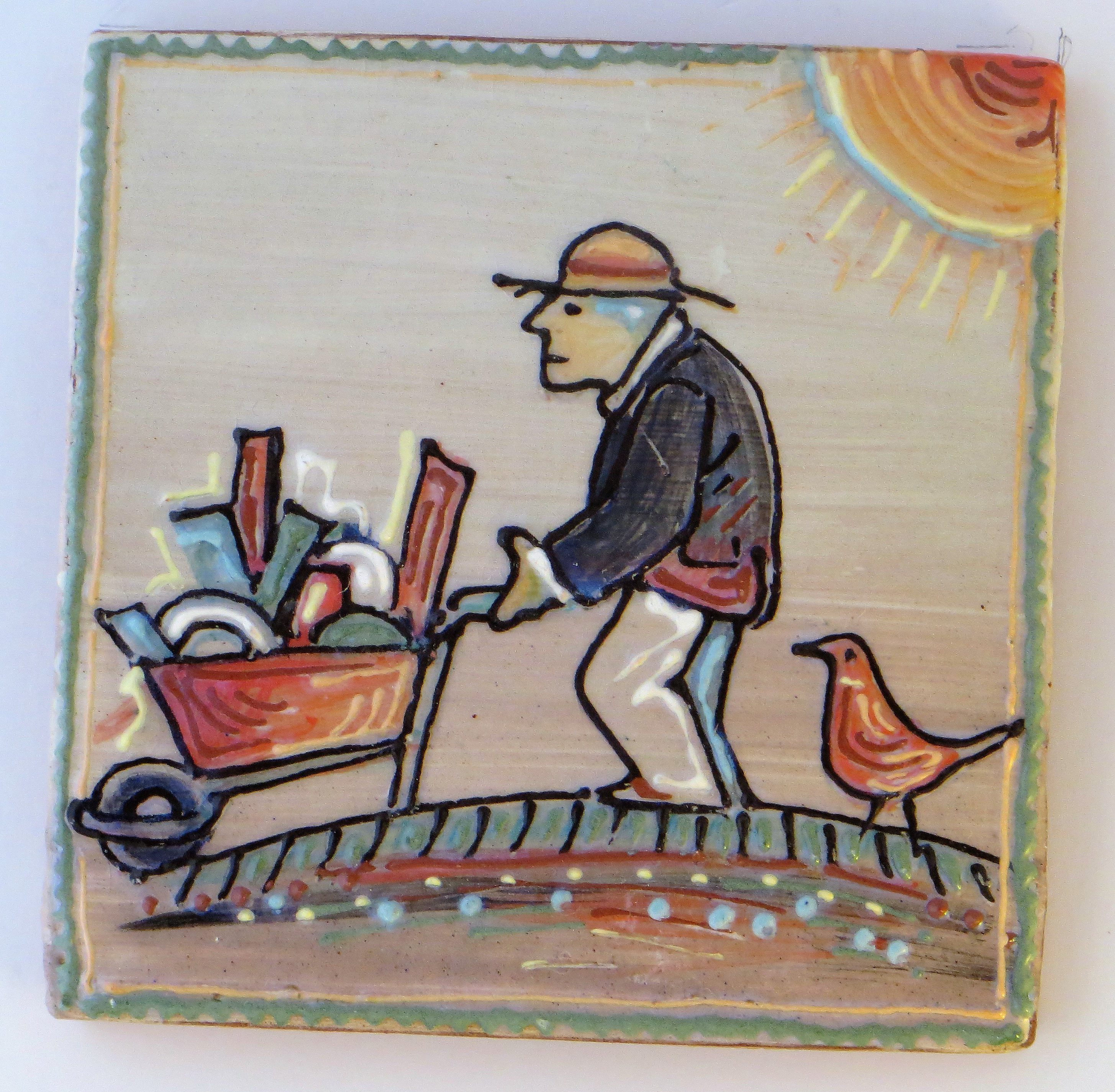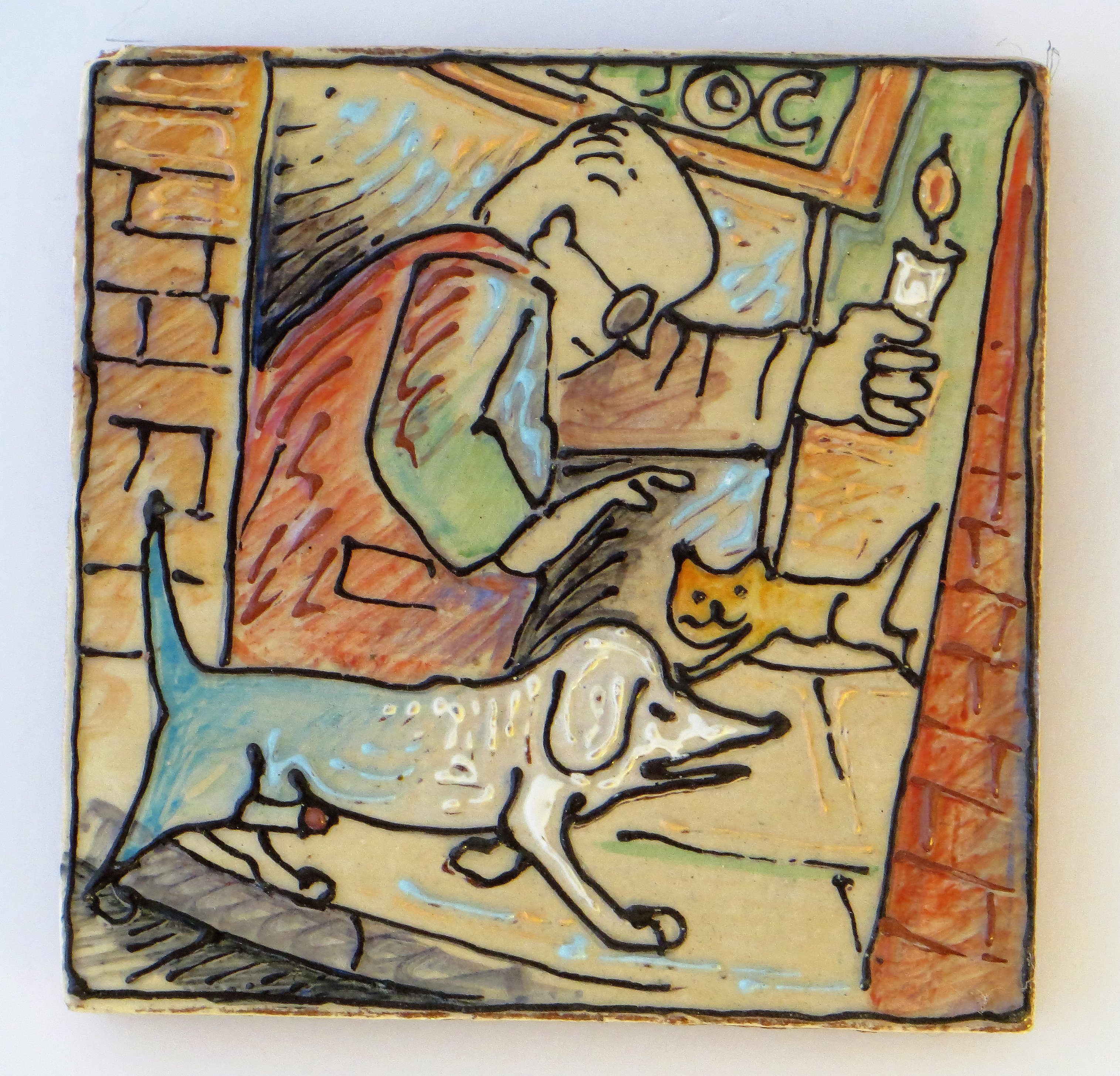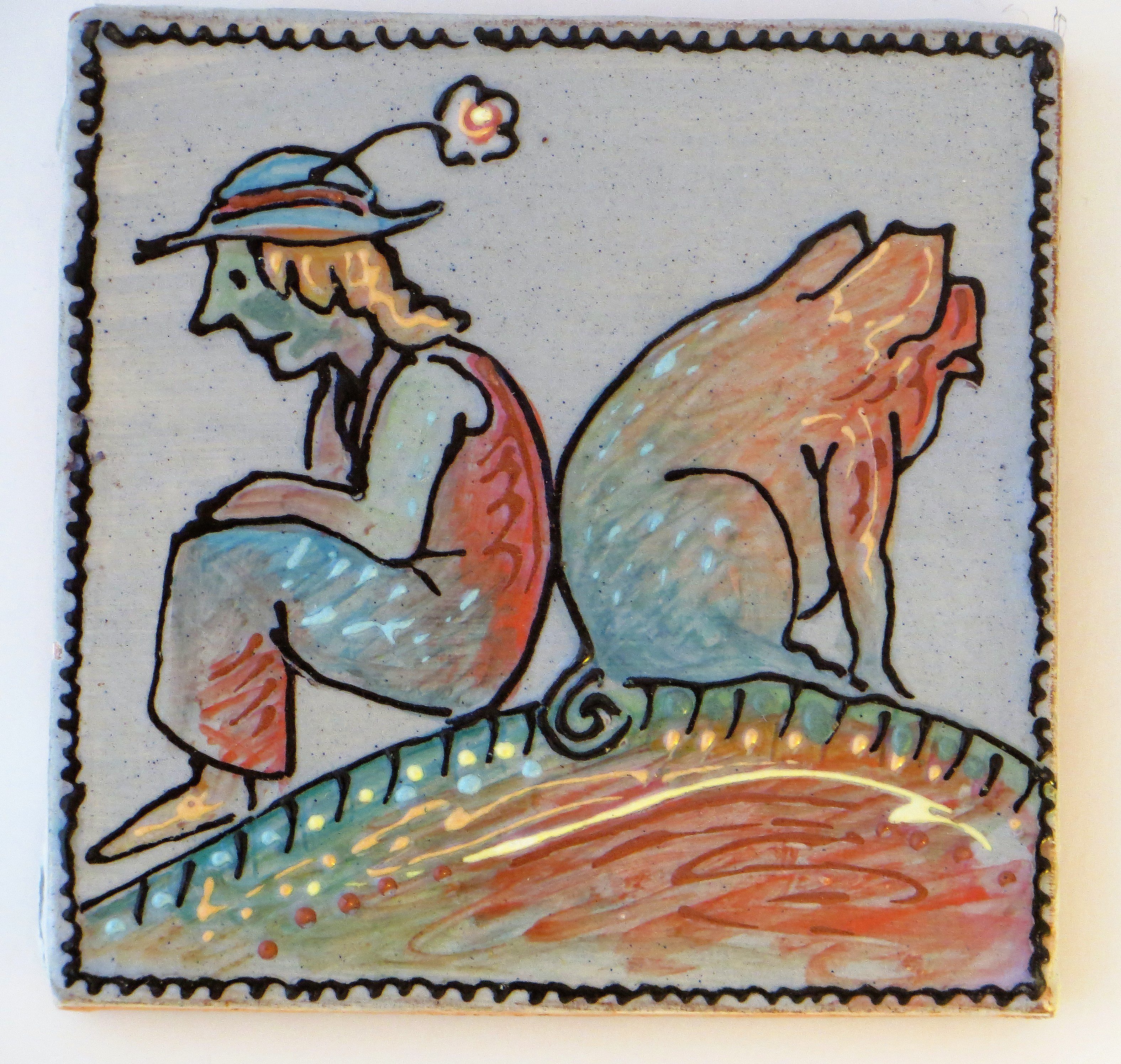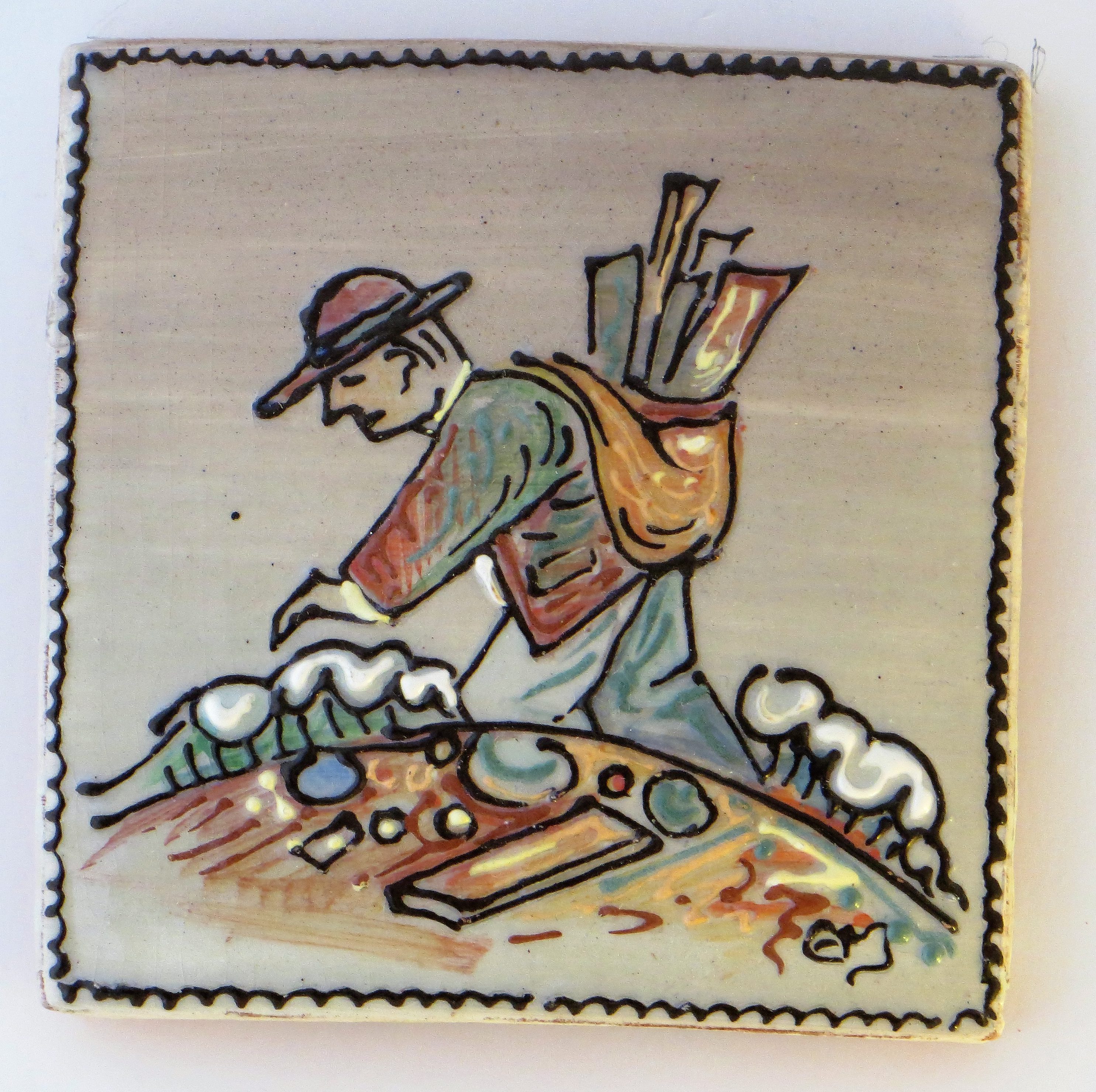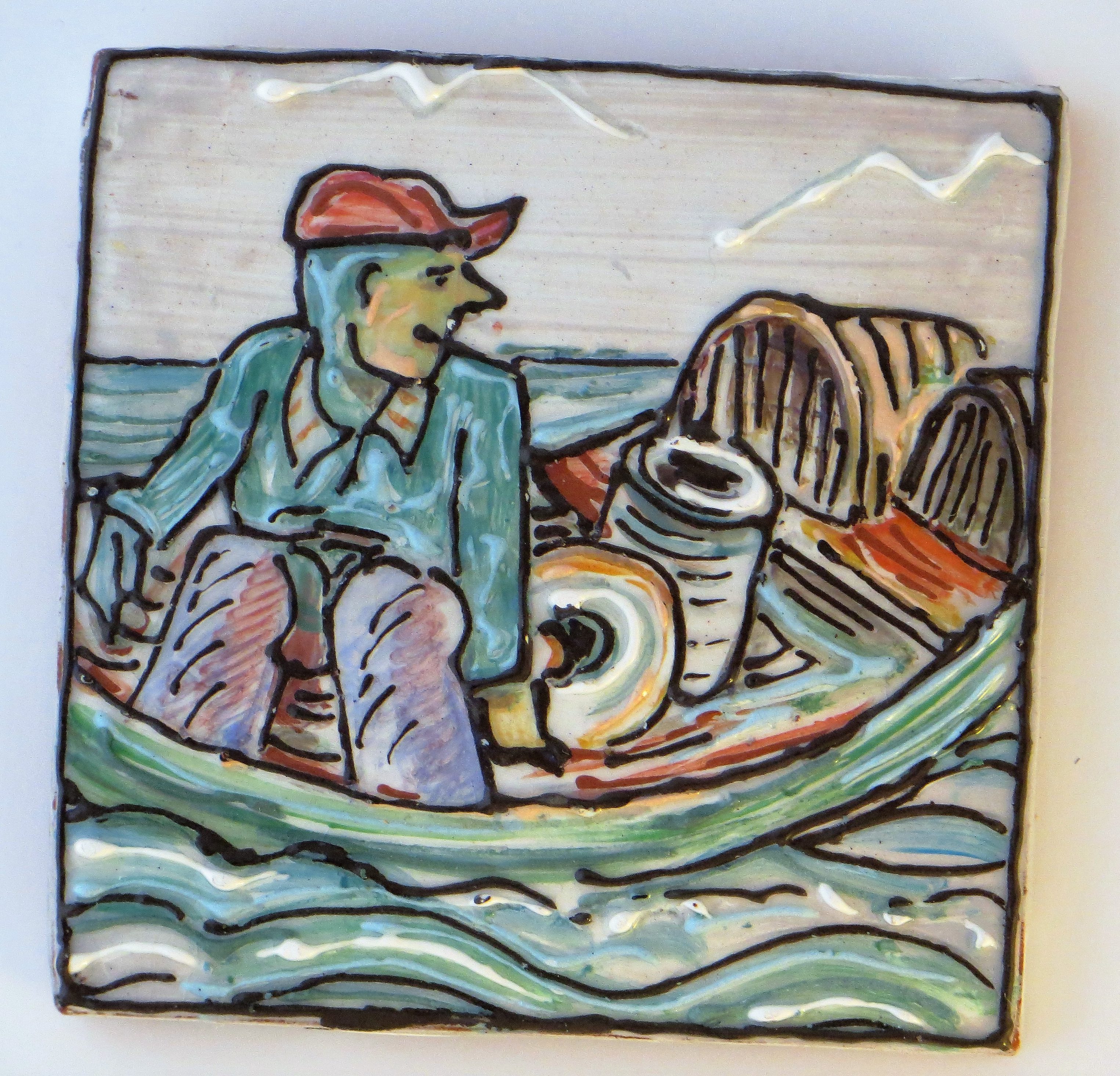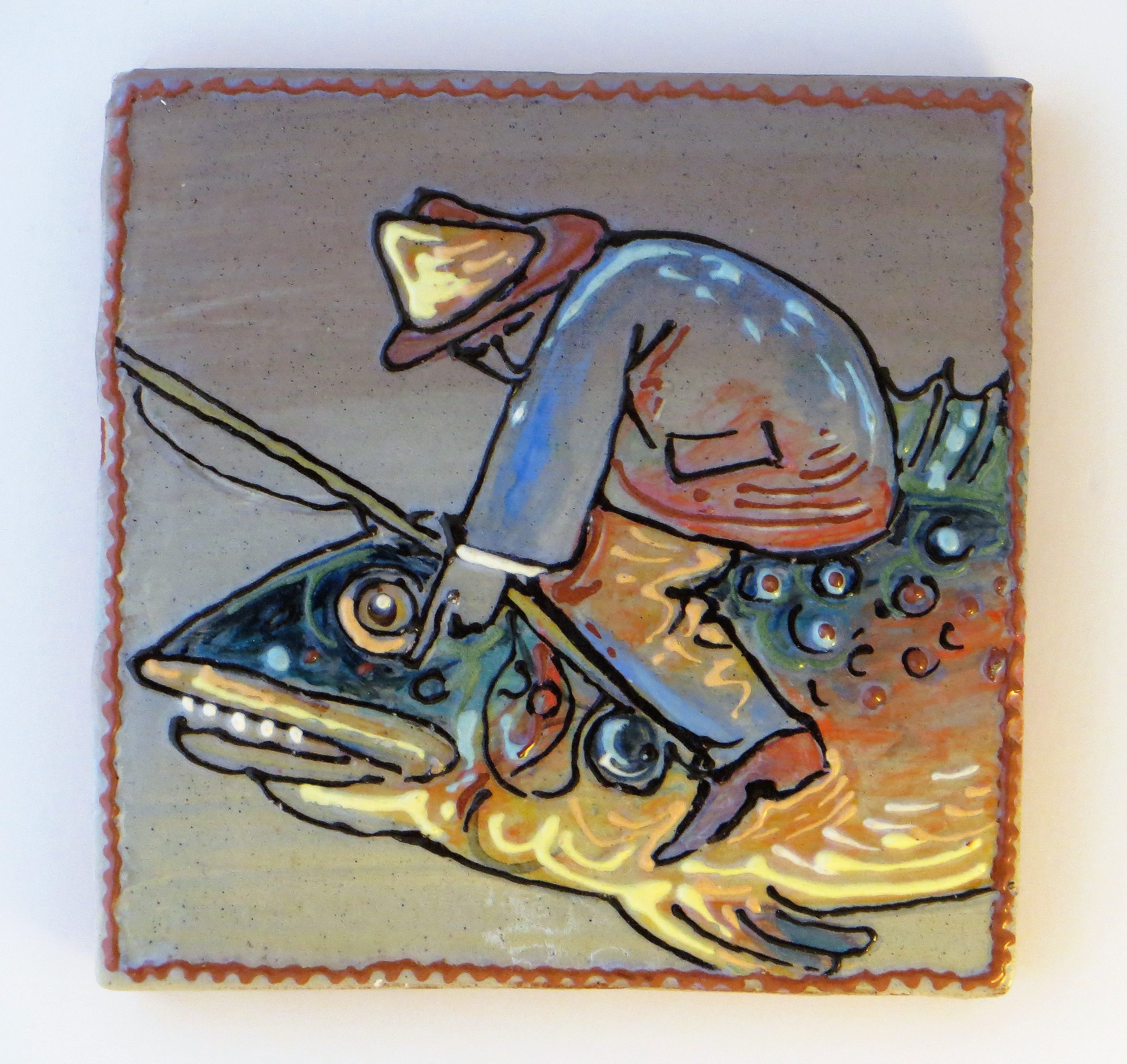 Adam & Eve
These earthenware works are from a period in the nineties when Eric was making relief panels. The works are gothic like and a precursor to more heavily sprigged and modelled decoration.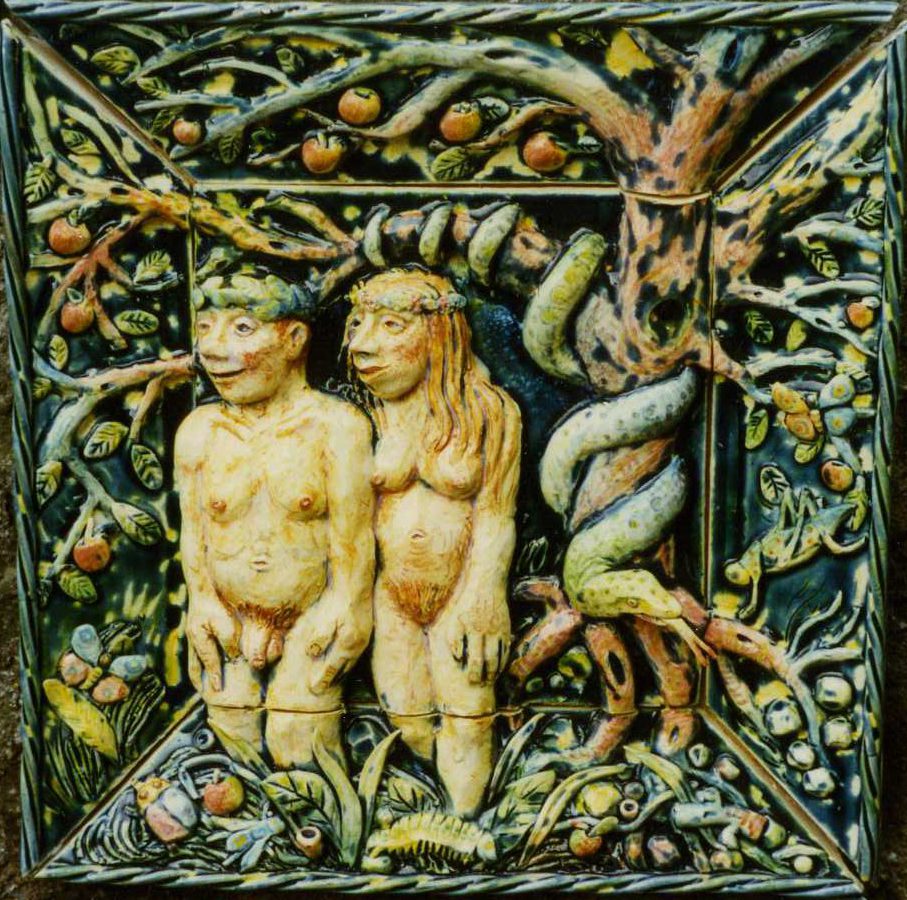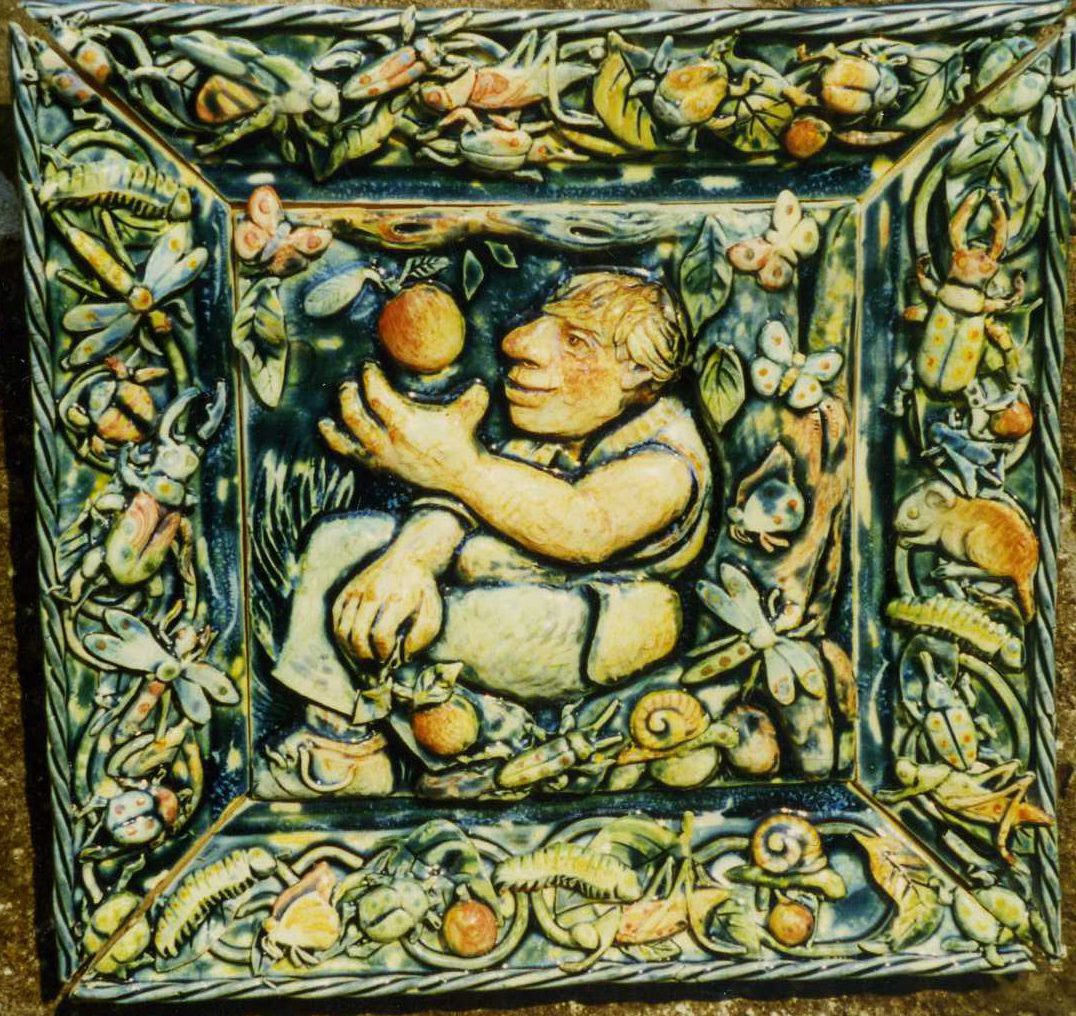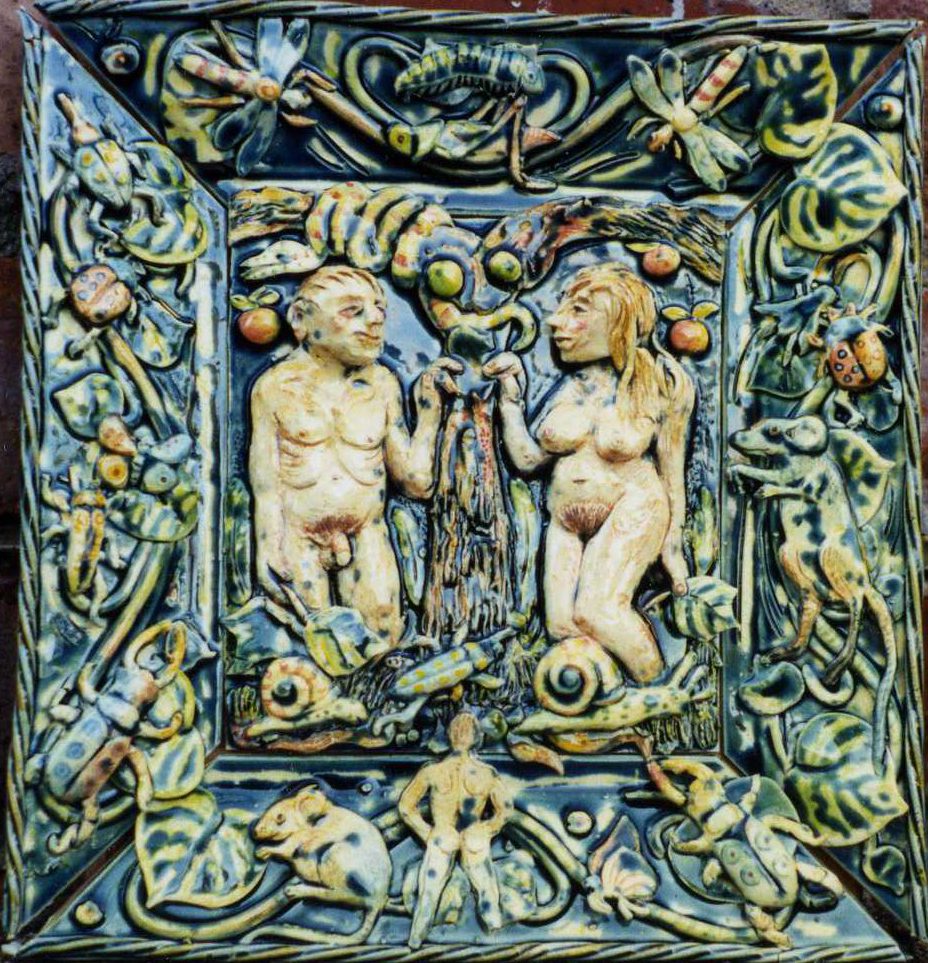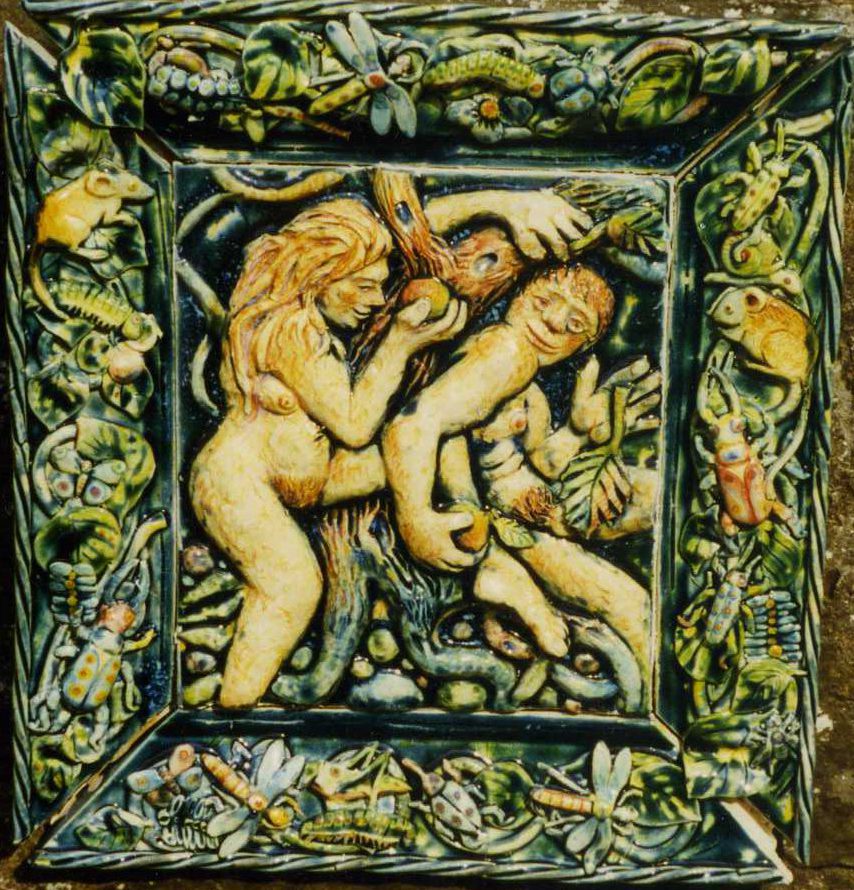 The Nest Series
Nests and eggs were a passion of Eric's childhood. This is a series of stoneware and porcelain works in which the nest provides a setting for the human perception of security.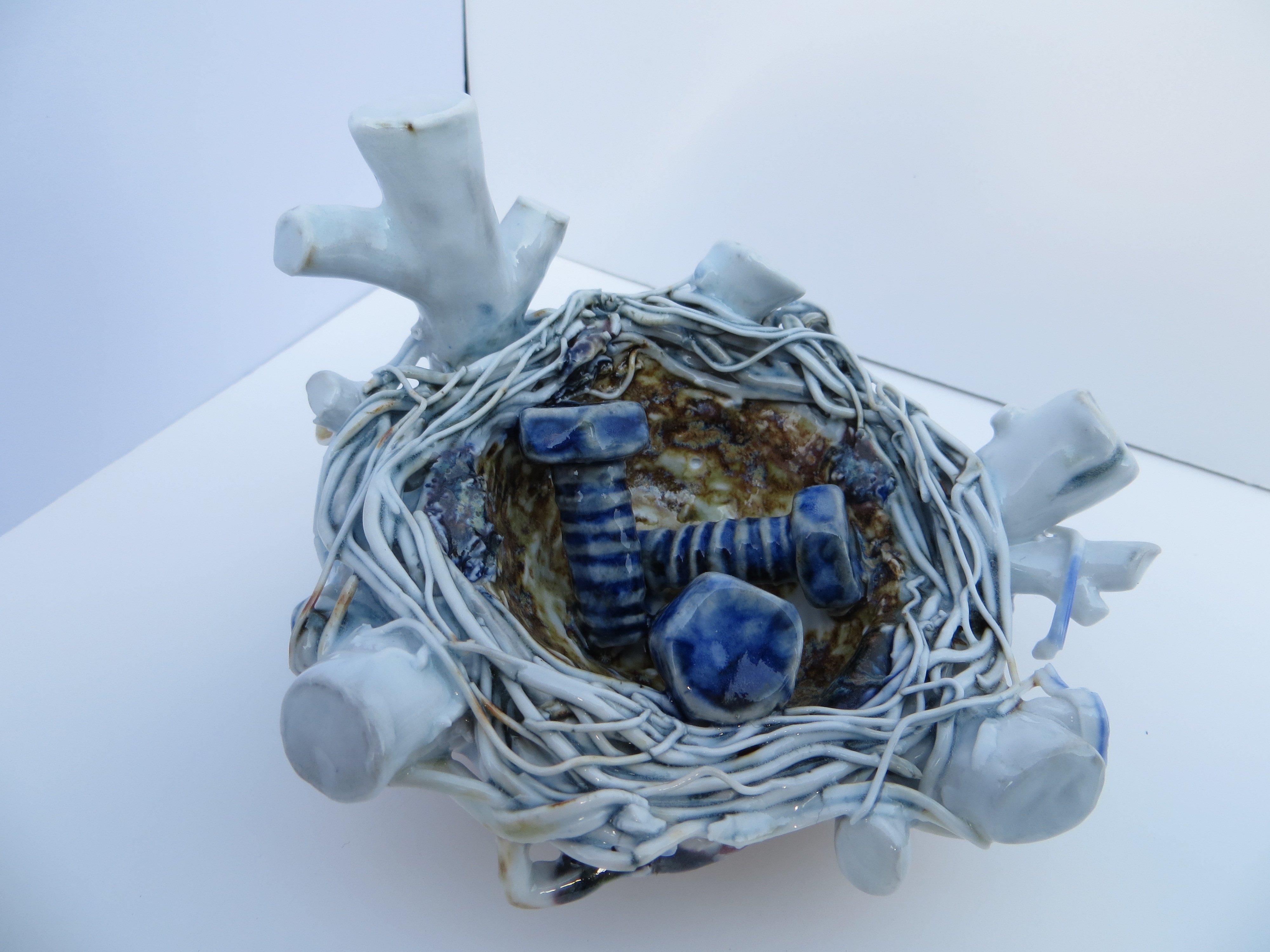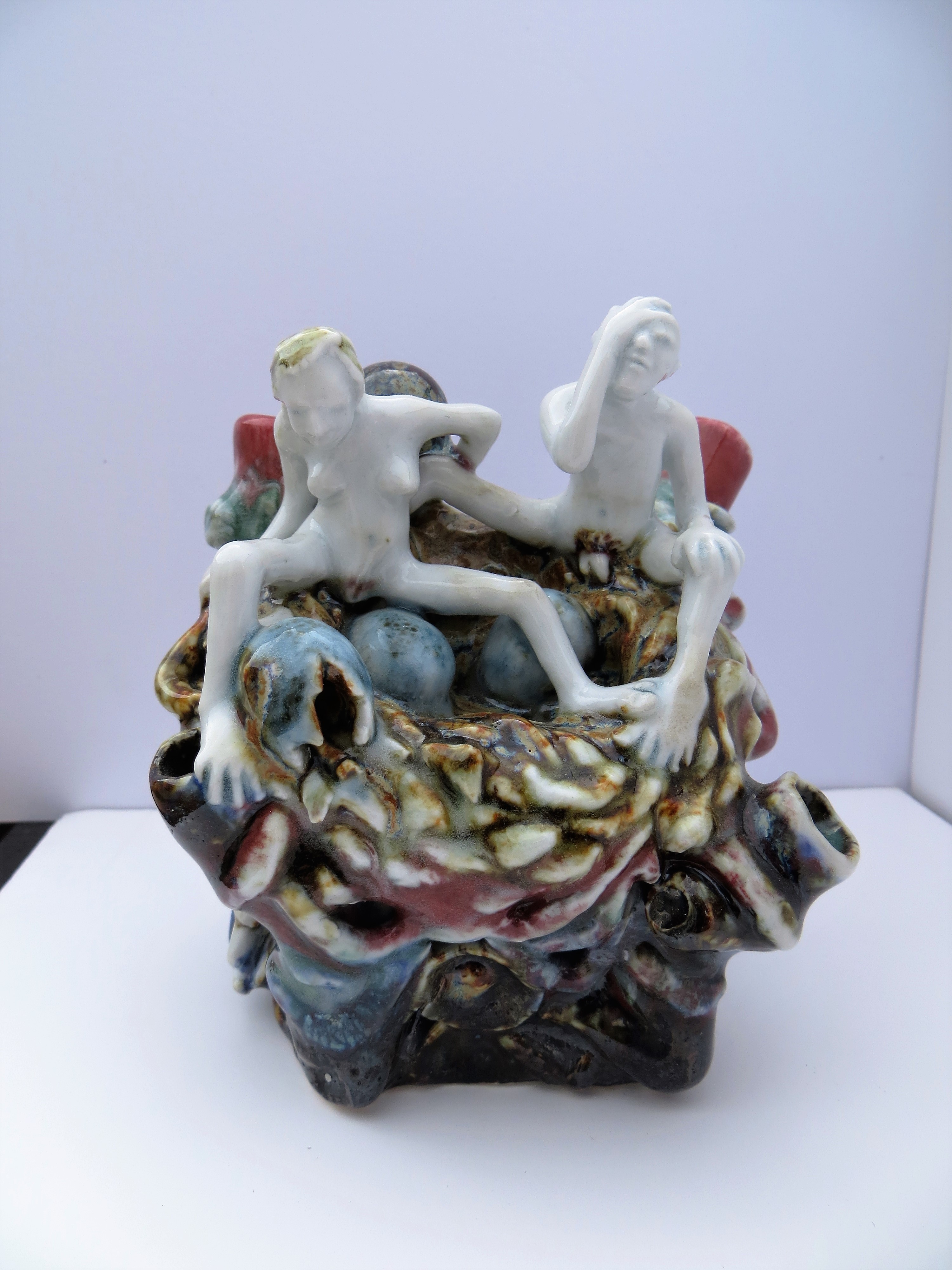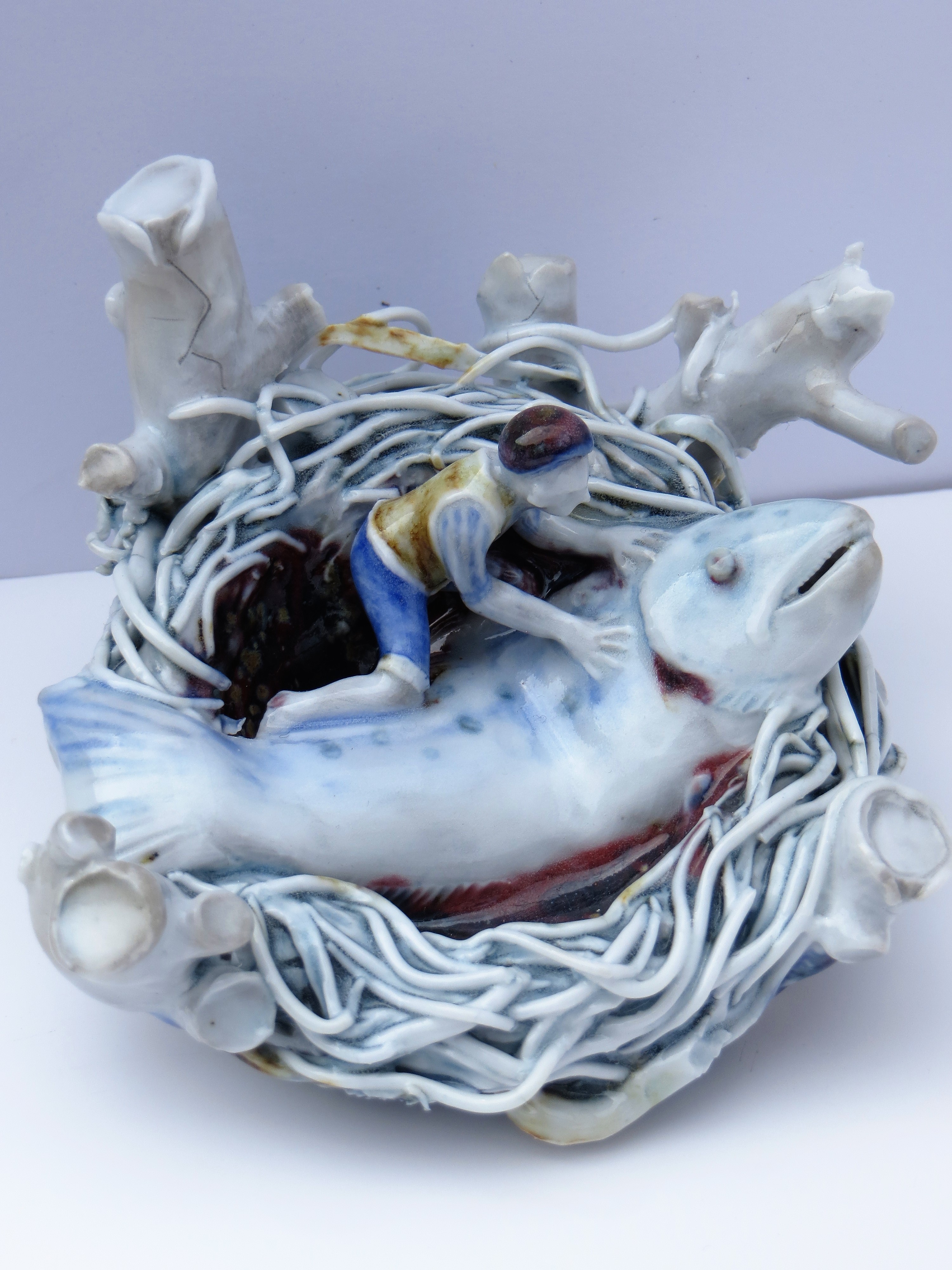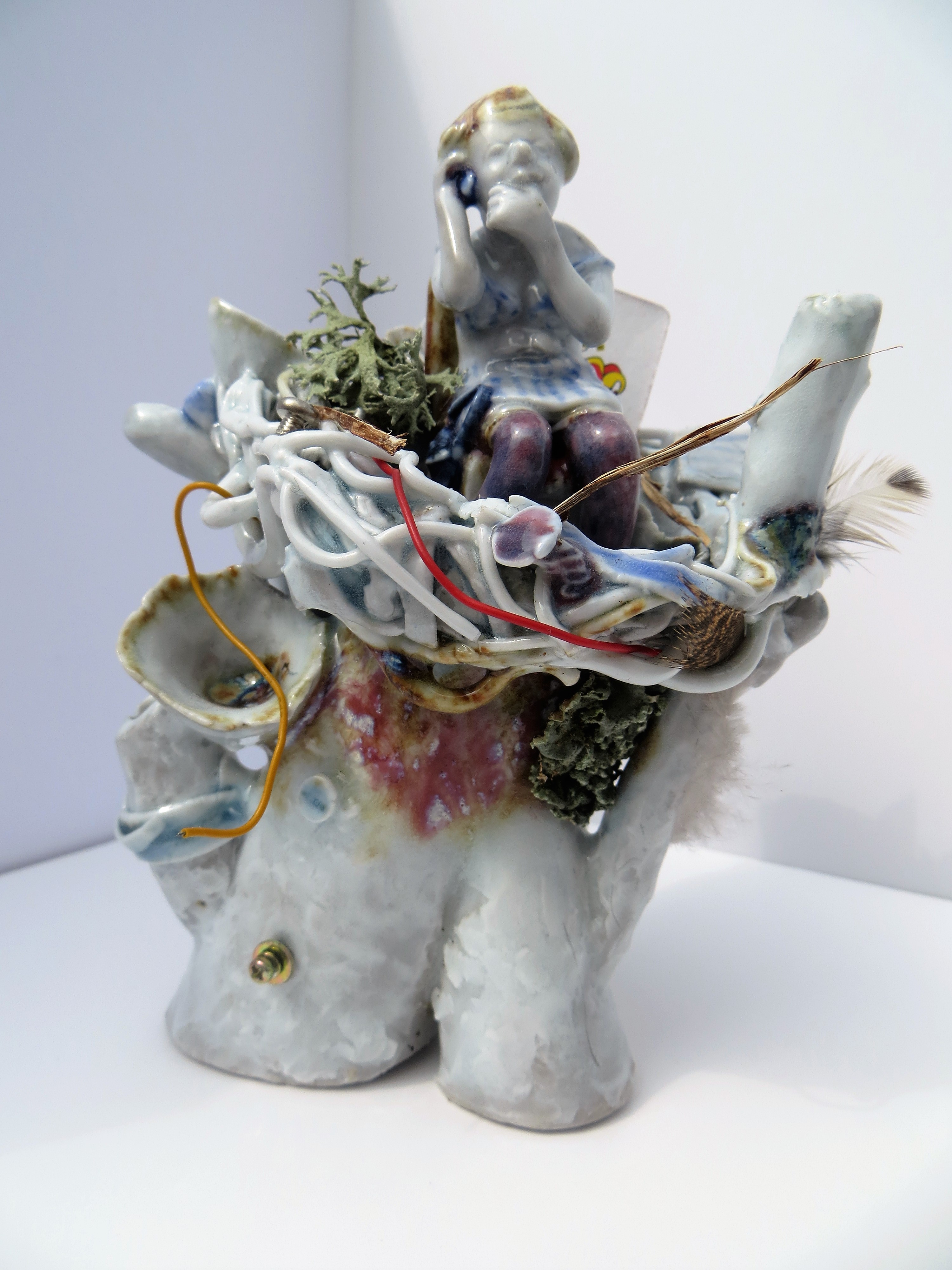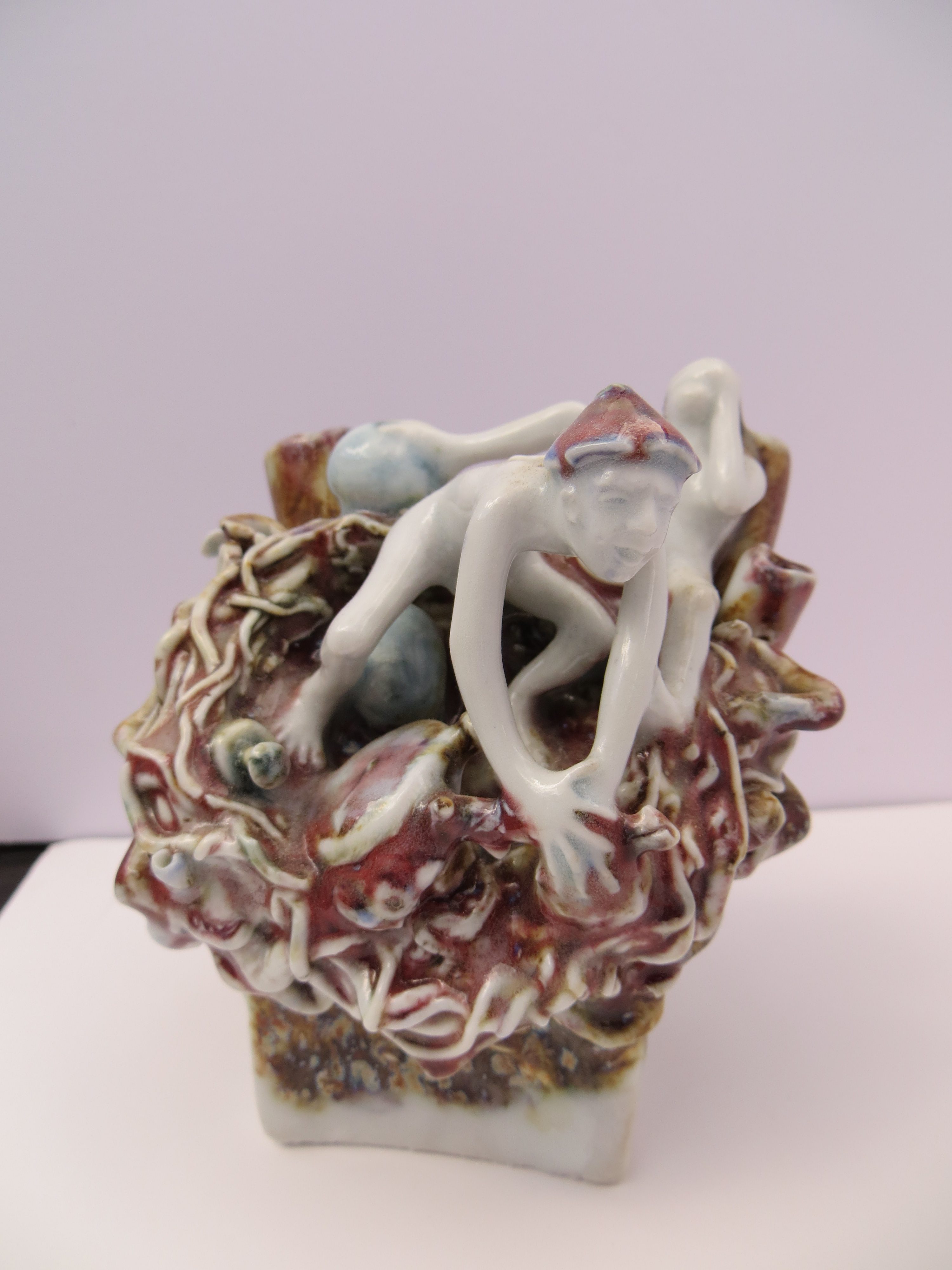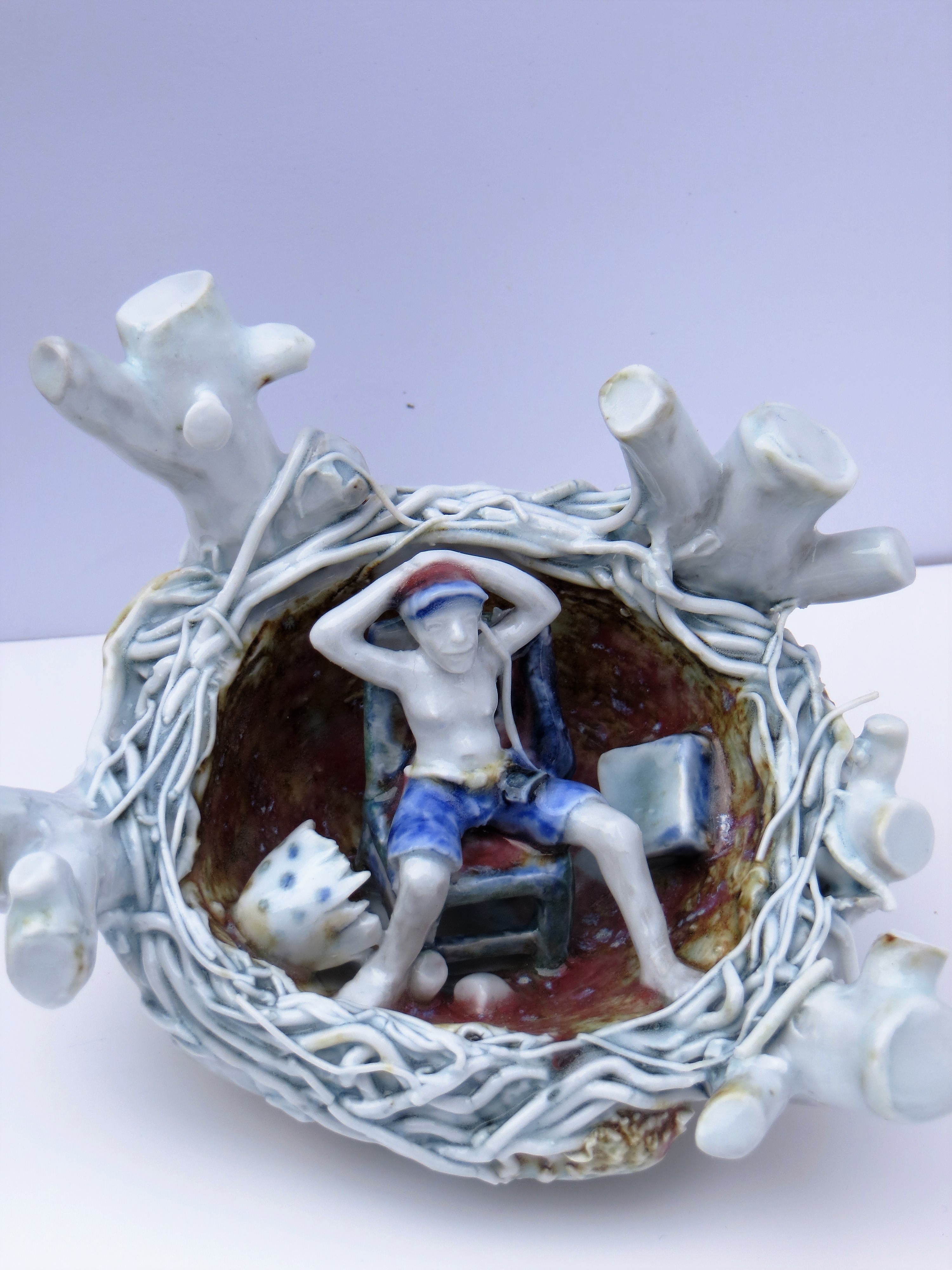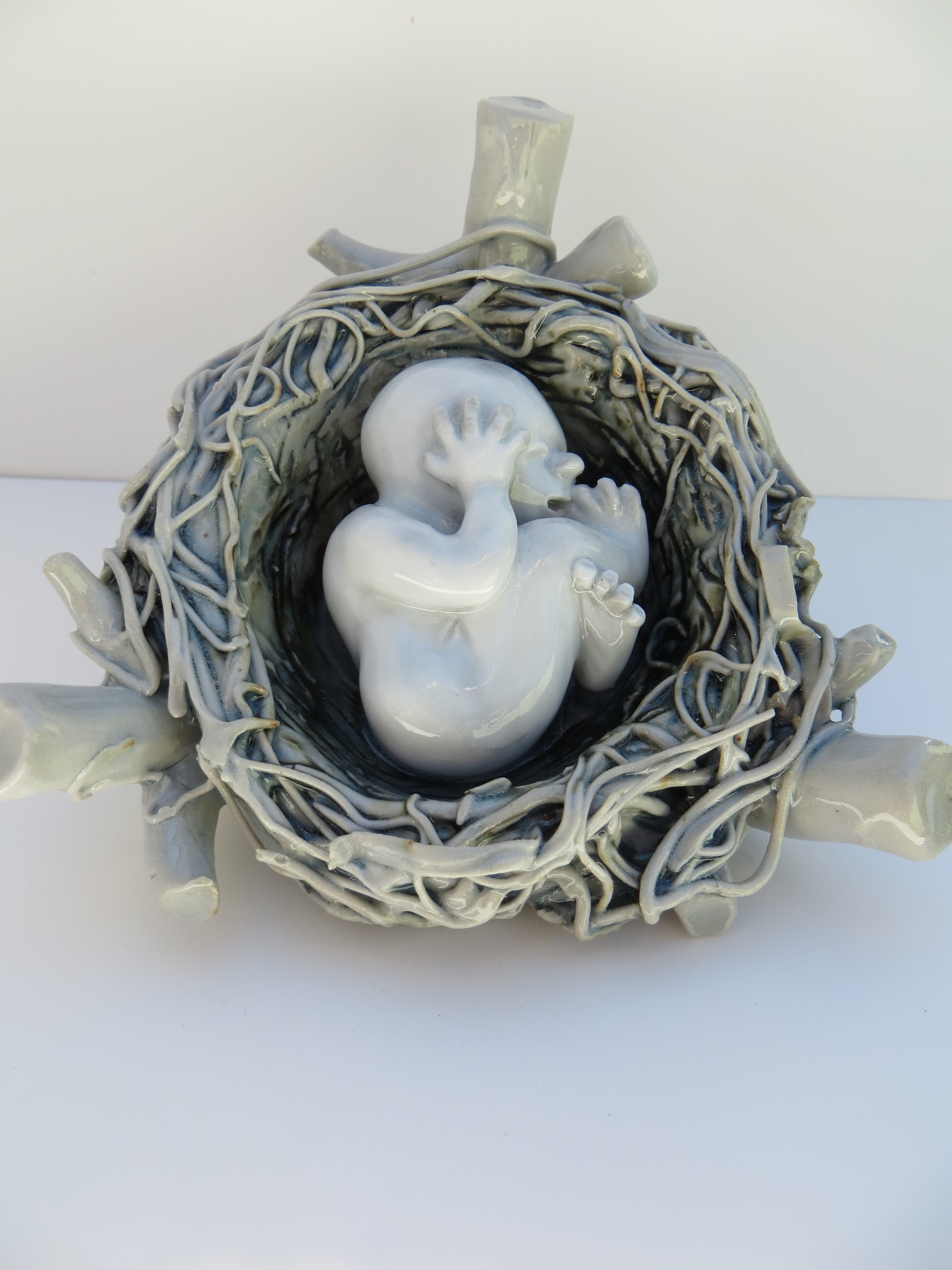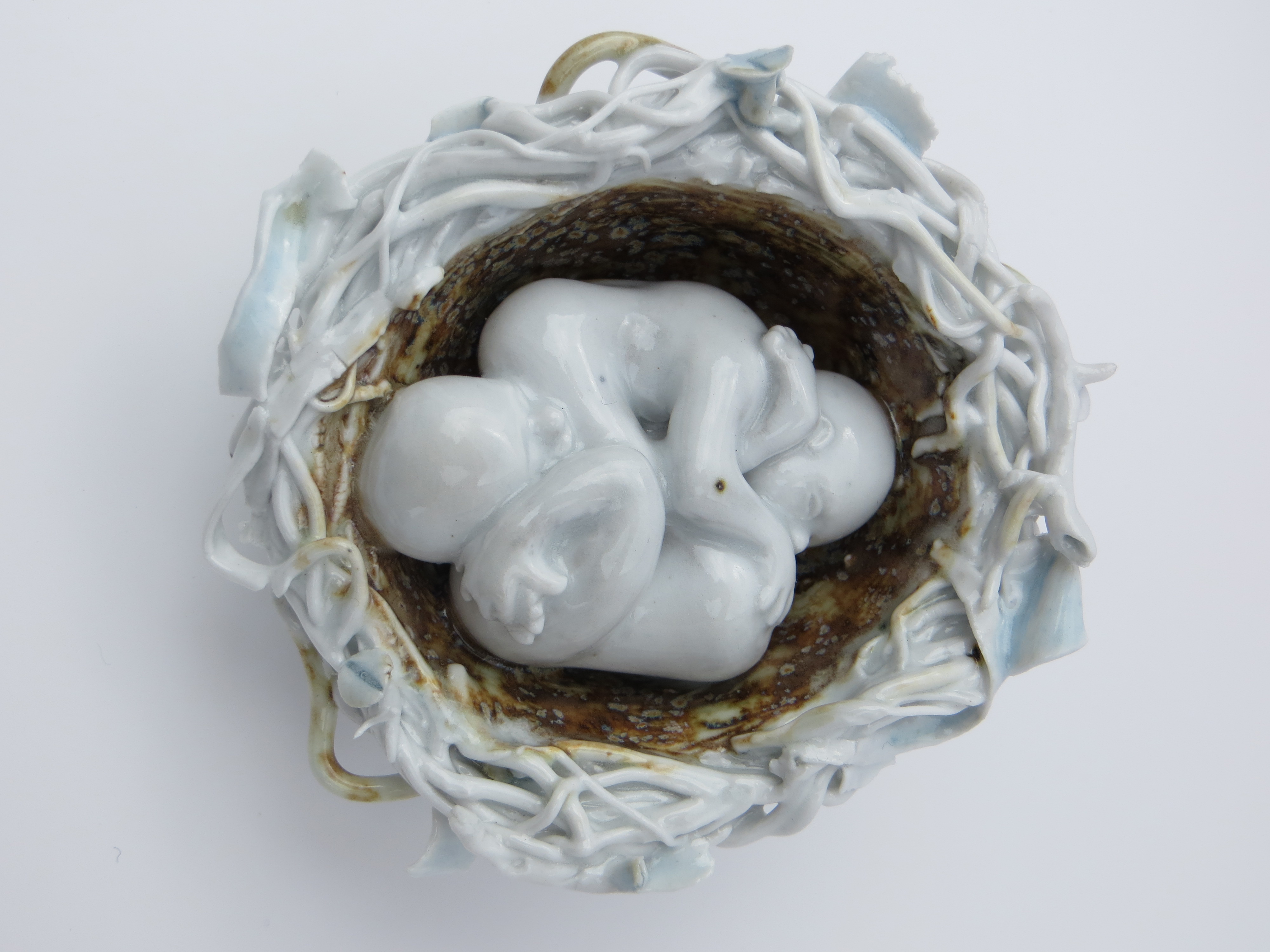 John Renton
A series of stoneware models inspired by the exploits of the Orcadian John Renton, an able seaman who left Orkney in 1867. The following year he was Shanghaied whilst in San Francisco. His journey took another dramatic turn when he and four crew jumped ship and after many days at sea they came ashore on the Solomon Islands only to be held captive by a native tribe, feared for their cannibalistic and headhunting practices. Renton was the sole survivor and lived as a native for eight years mastering local skills and traditions. The works, including several of 'netsuke' scale, contributed to the exhibition 'The Adventures of John Renton'. The show was held in Stromness Museum, Orkney in collaboration with the National Museum of Scotland (2009).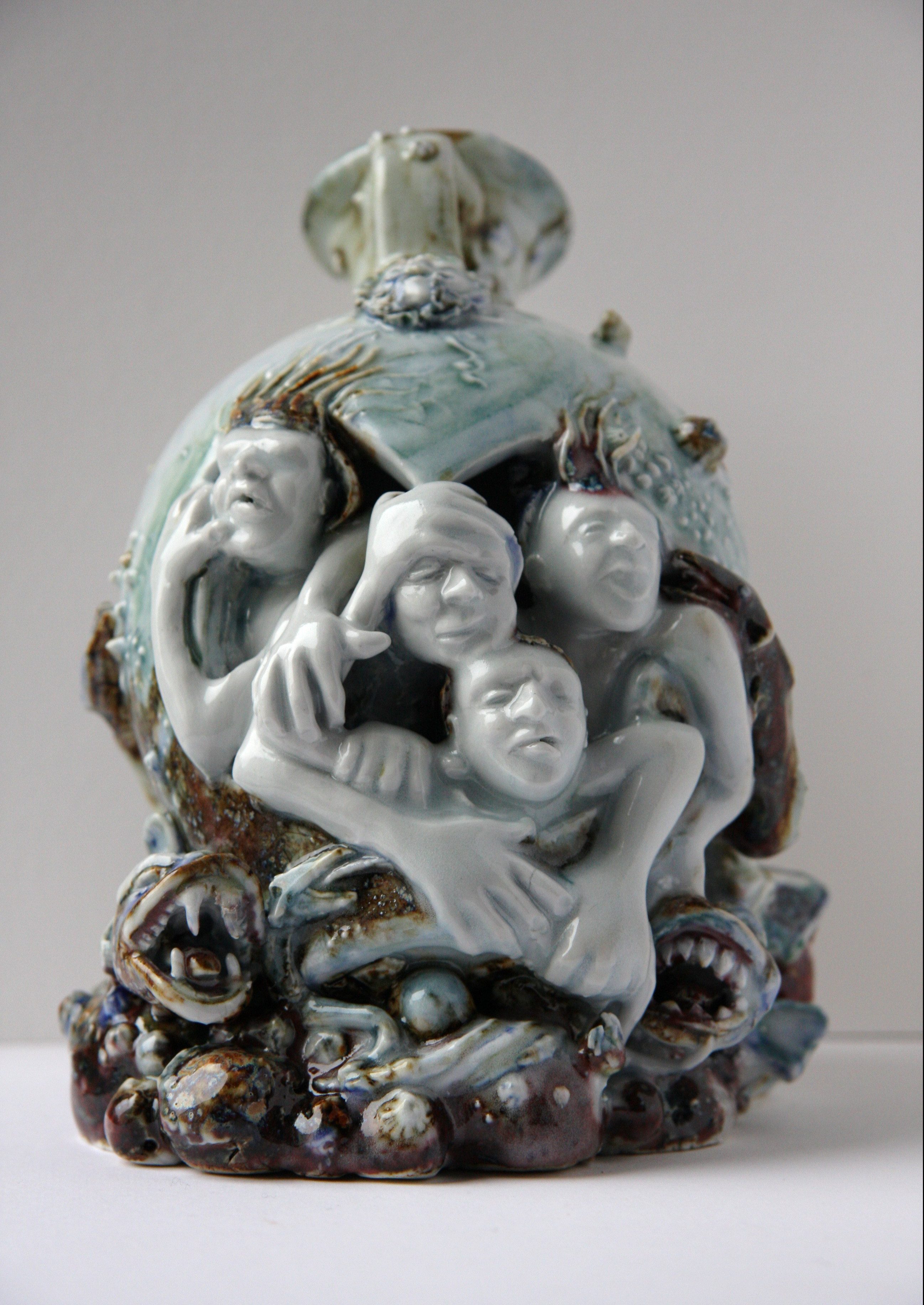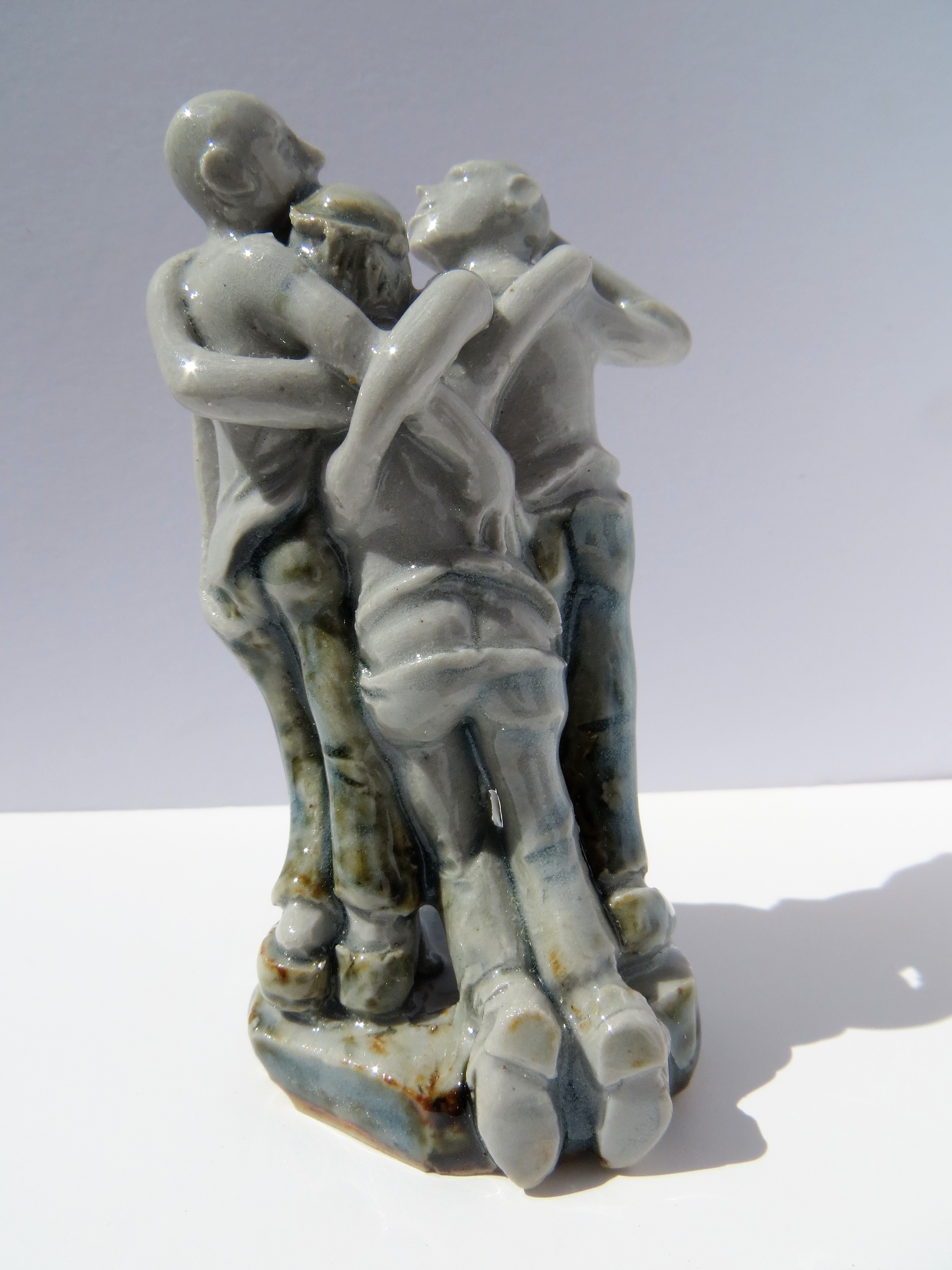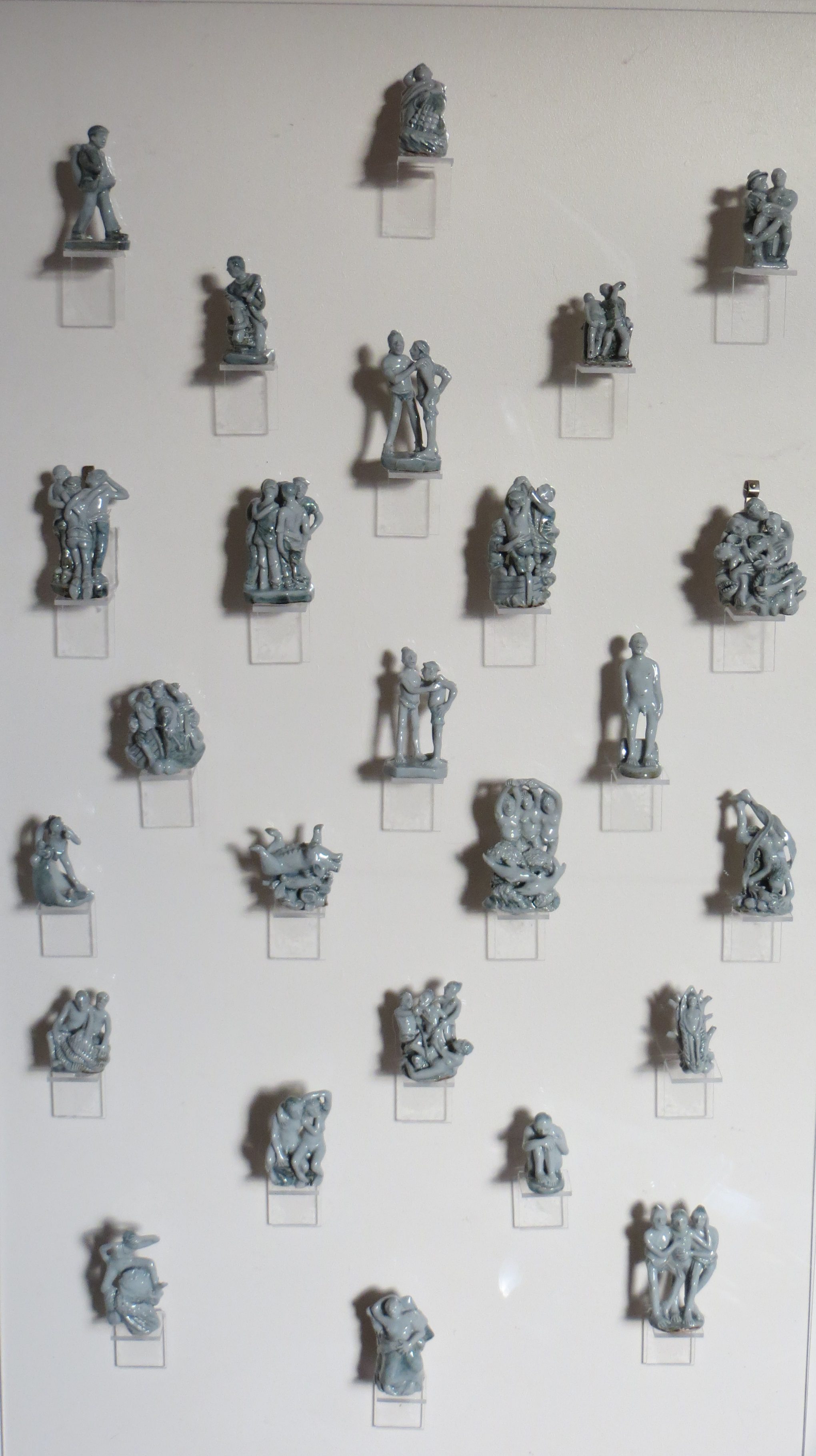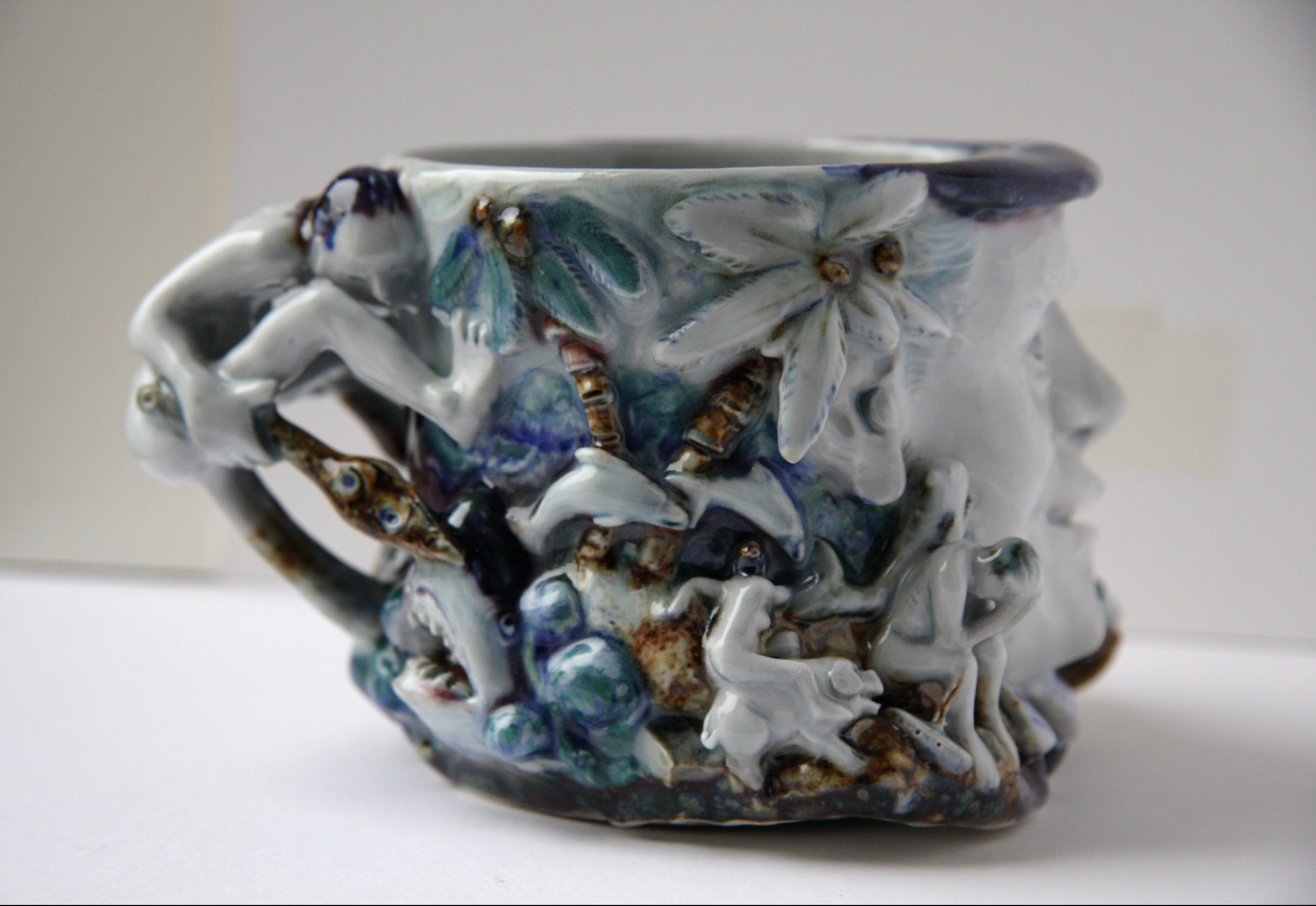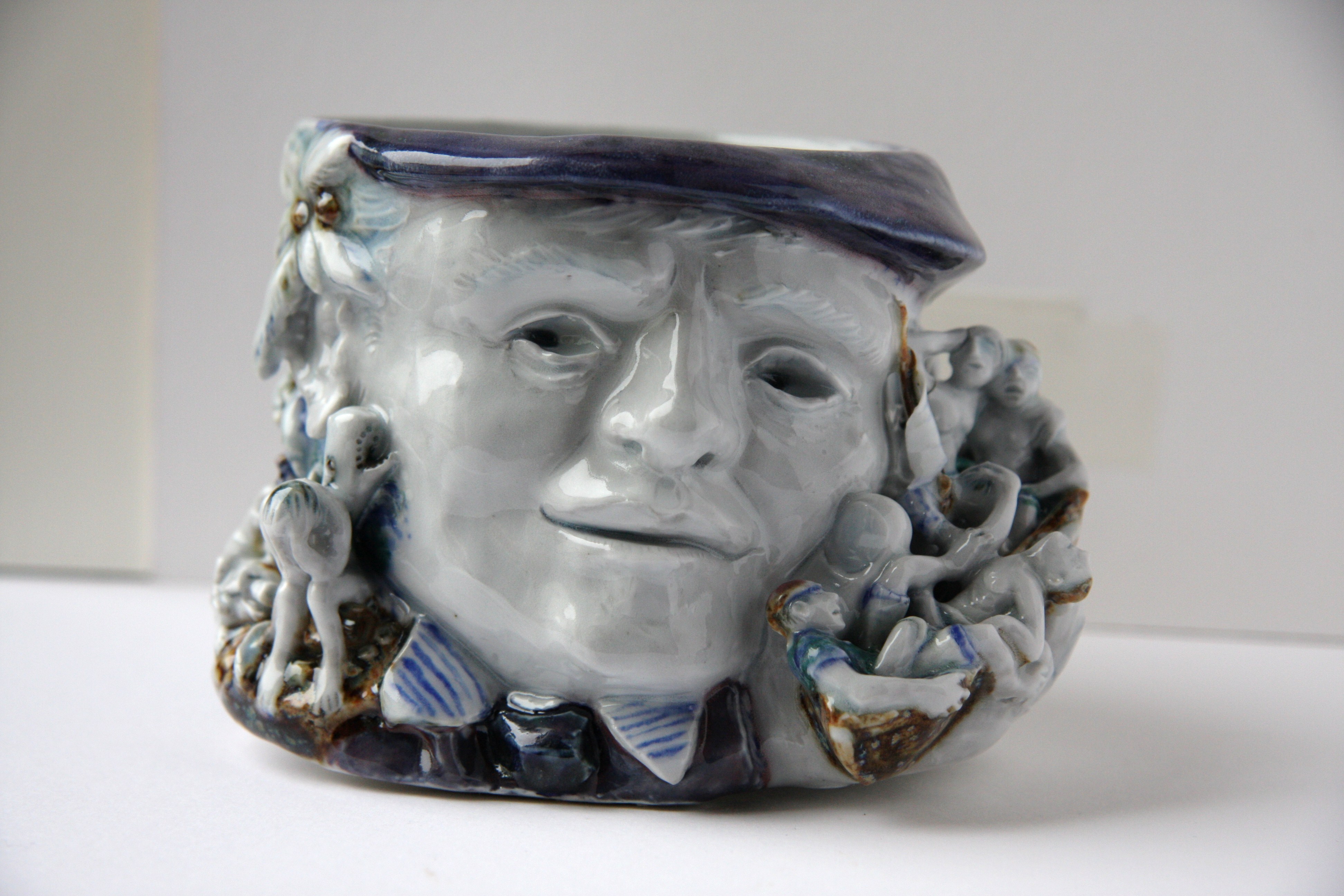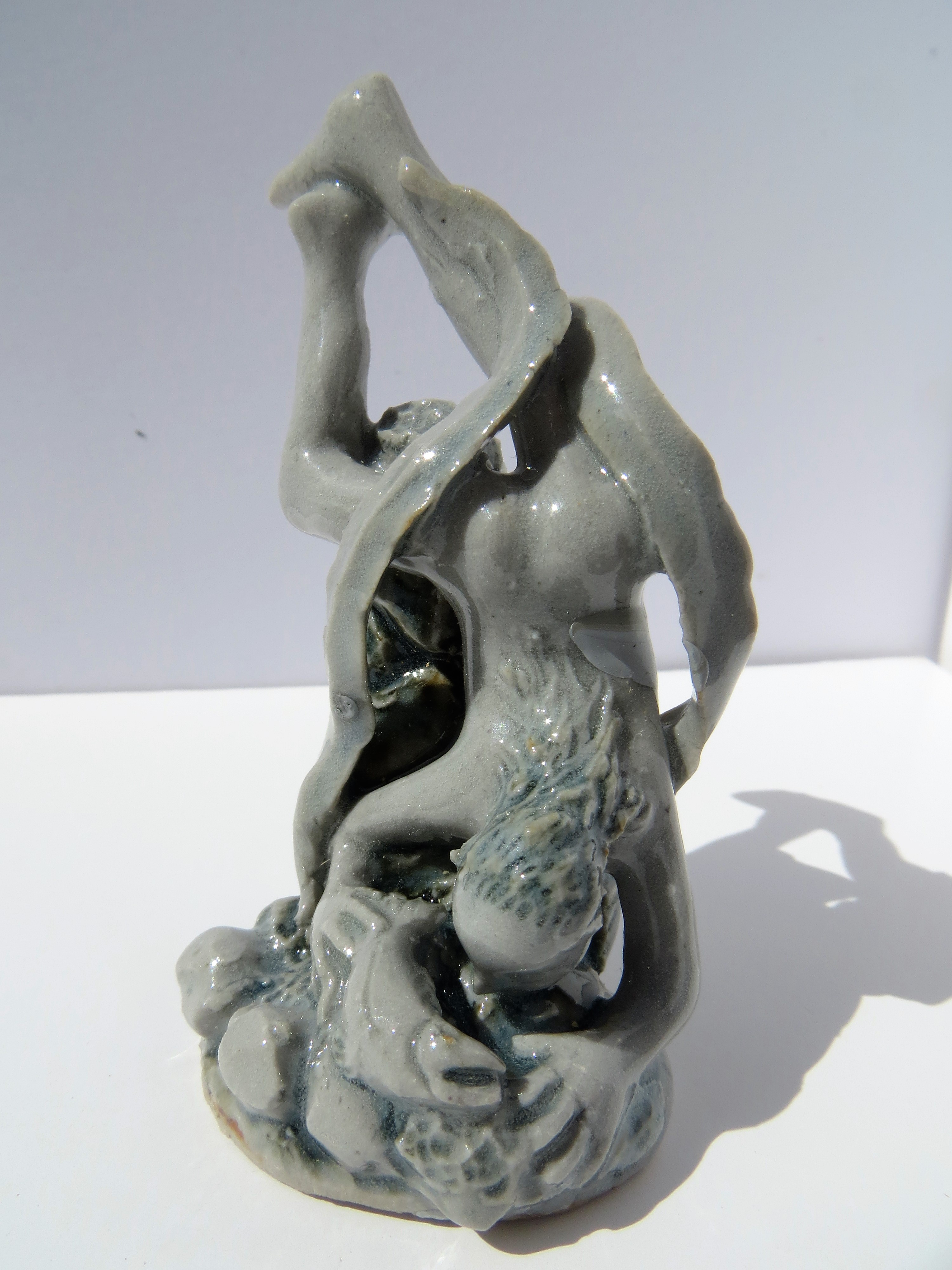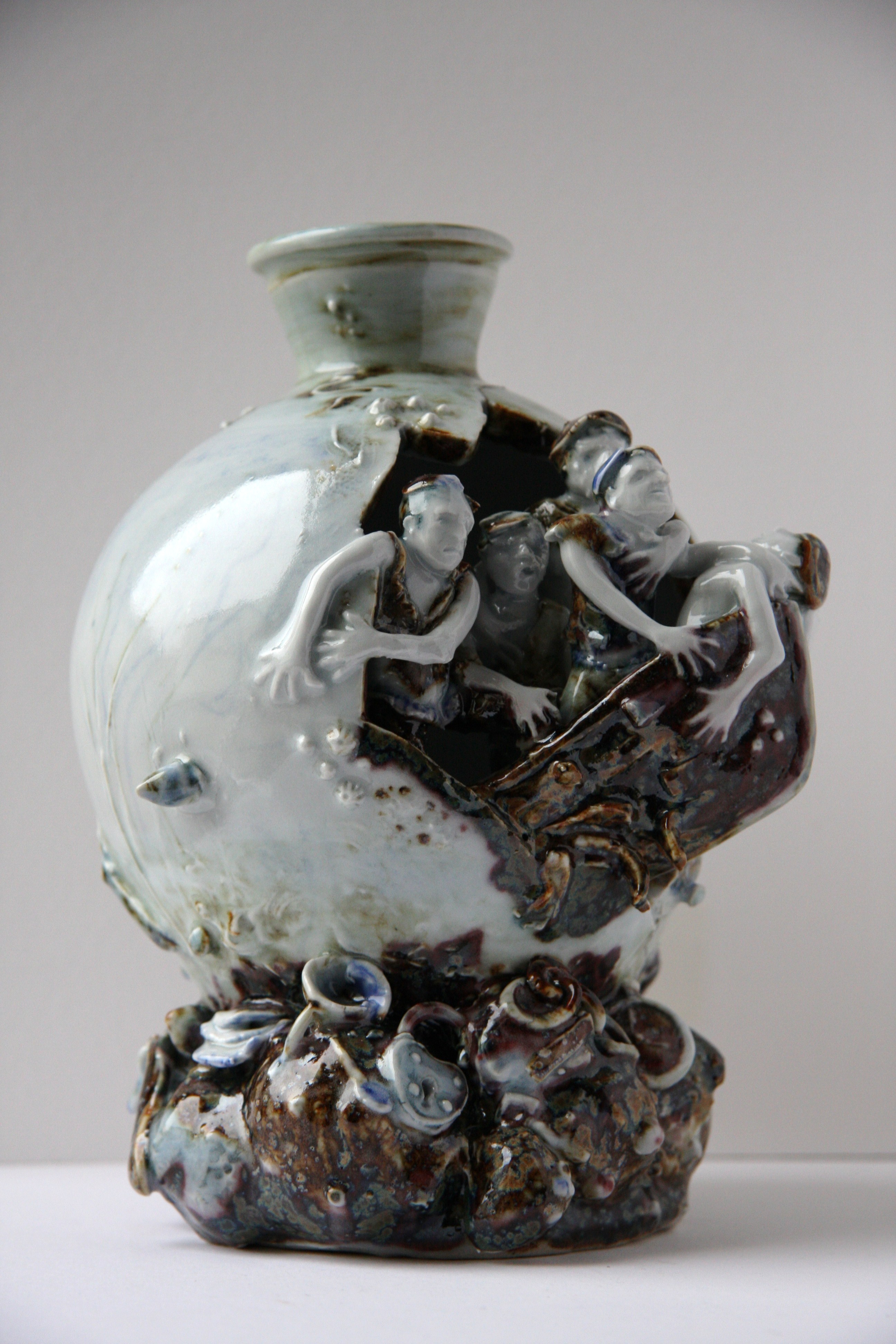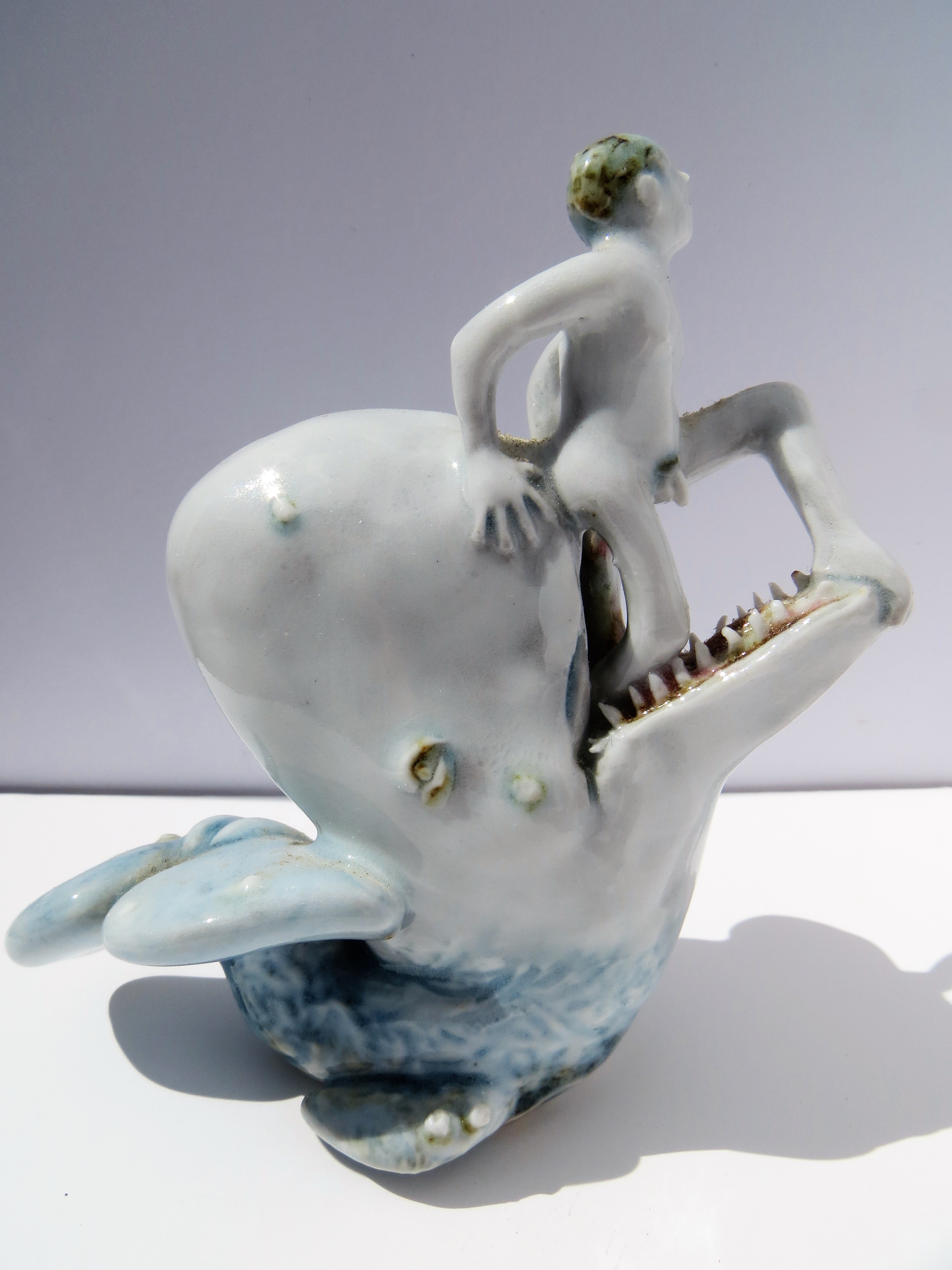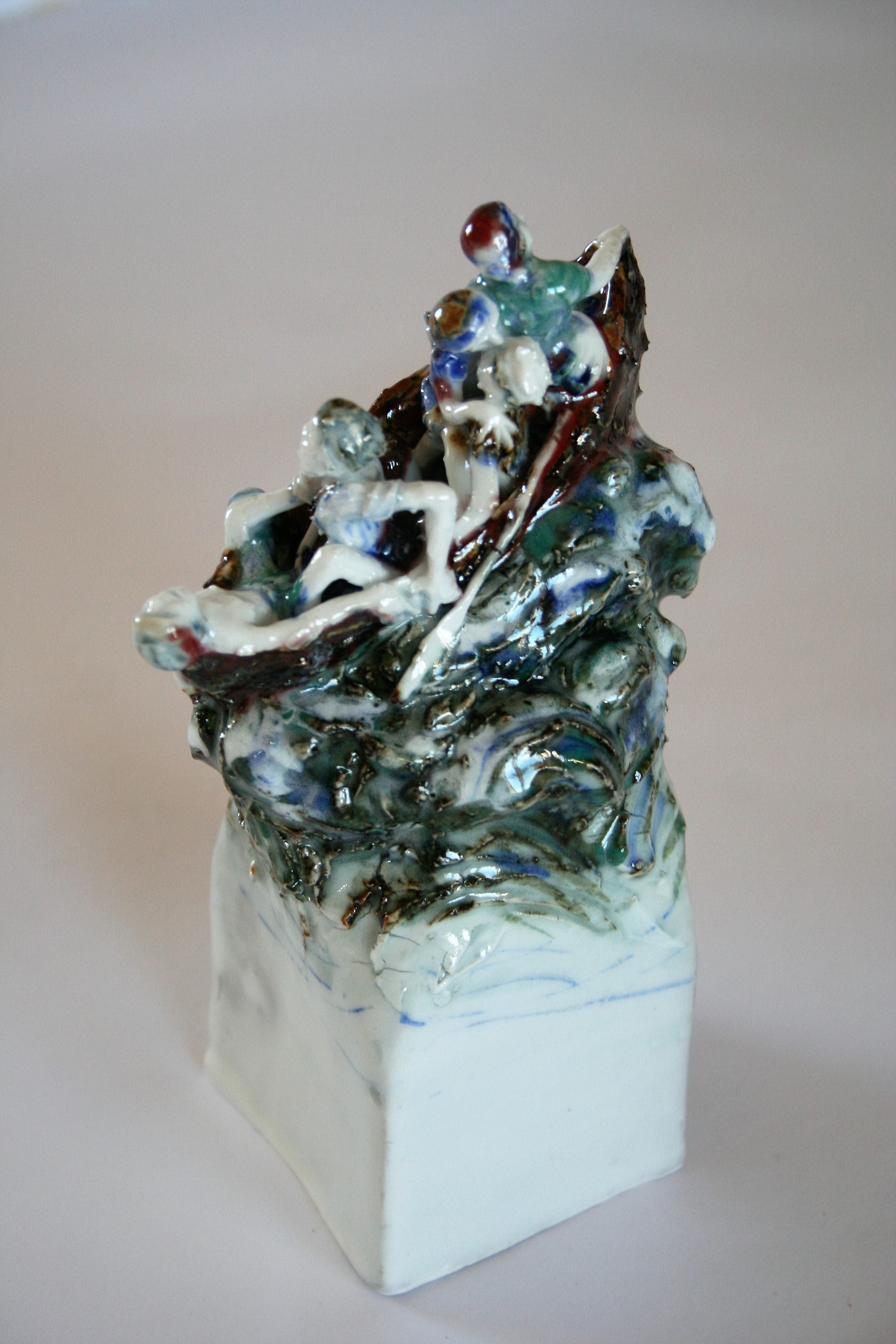 Dr John Rae and Sir John Franklin
A series of stoneware and porcelain works depicting Sir John Franklin's failed expedition to find the Northwest Passage. Under commission to the Hudson Bay Company, Dr John Rae successfully discovered the missing link in the all-important Northwest Passage; which now bears his name 'the Rae Strait'. This contrasted to the failed government backed expedition led by Sir John Franklin. These works are reflective of Franklin's failed expedition and the arrogance of the colonial attitude of the time.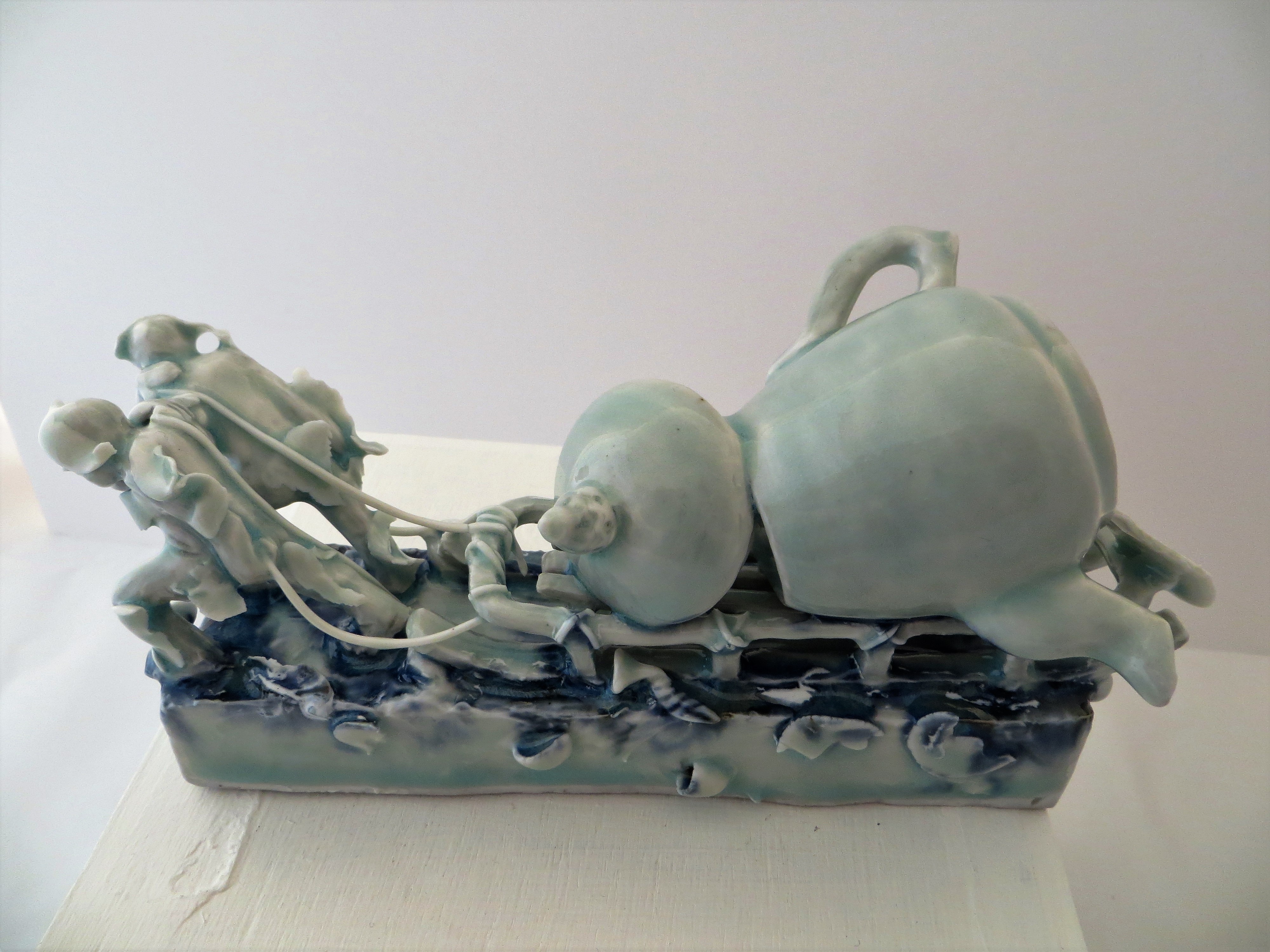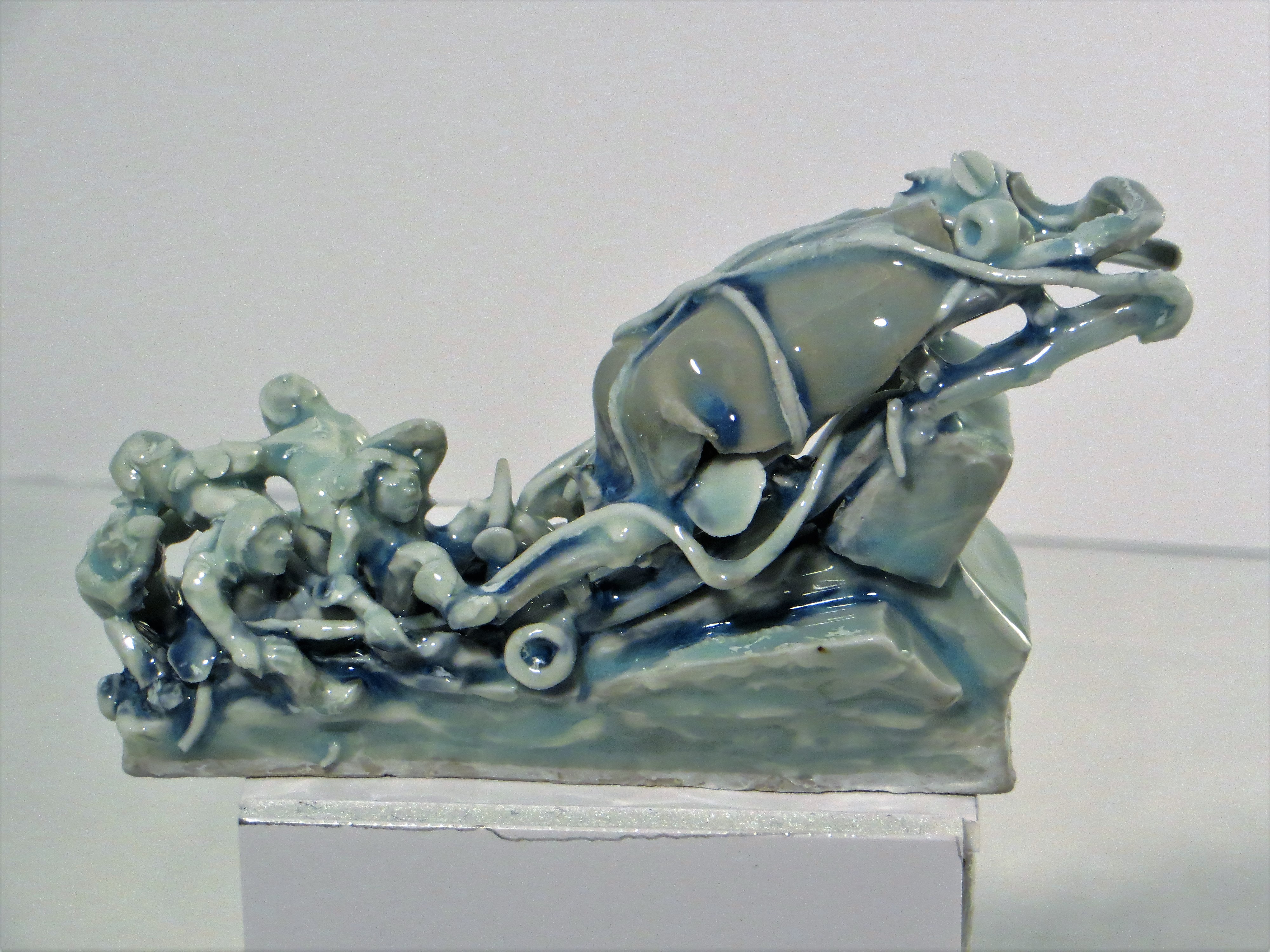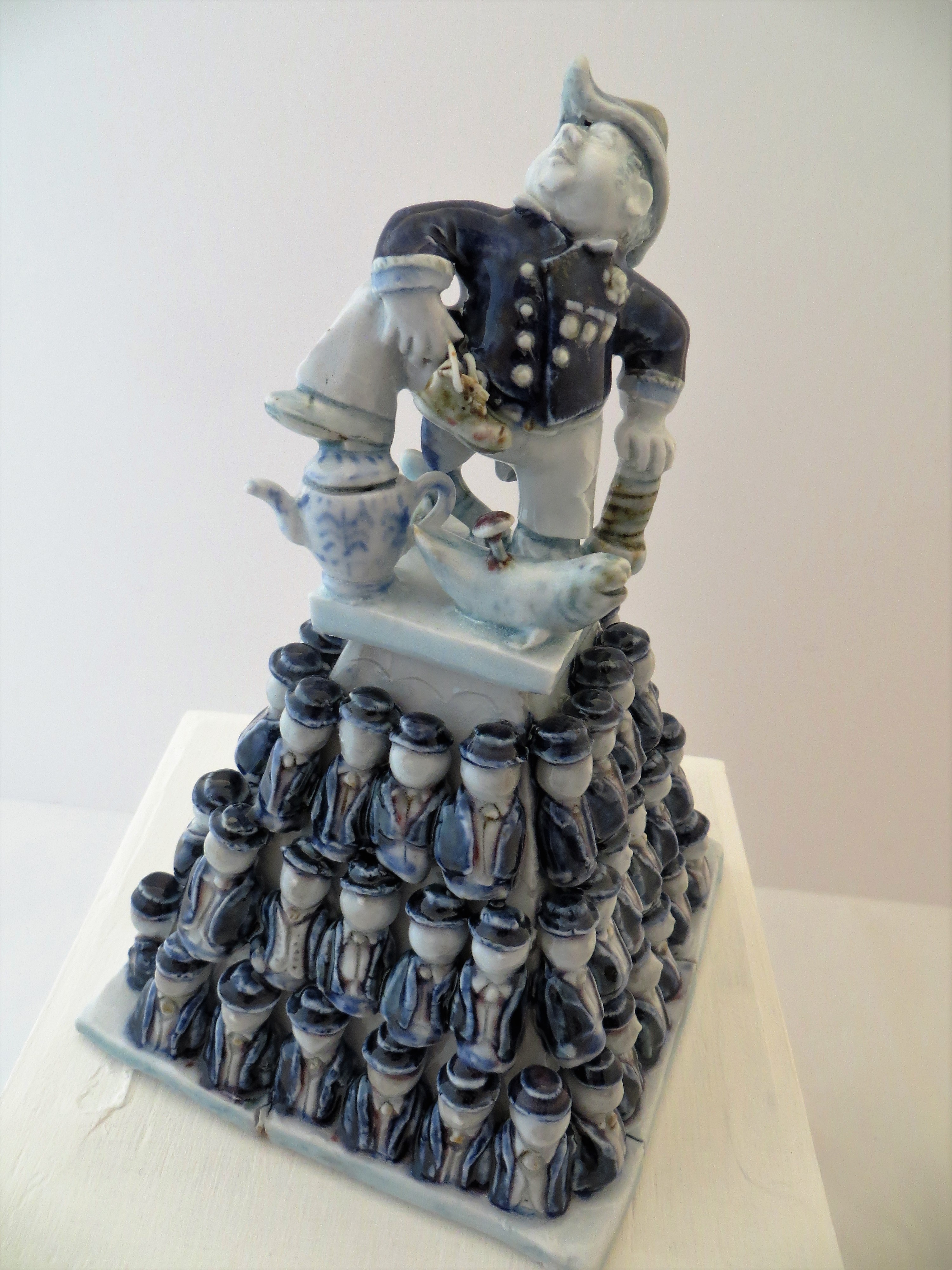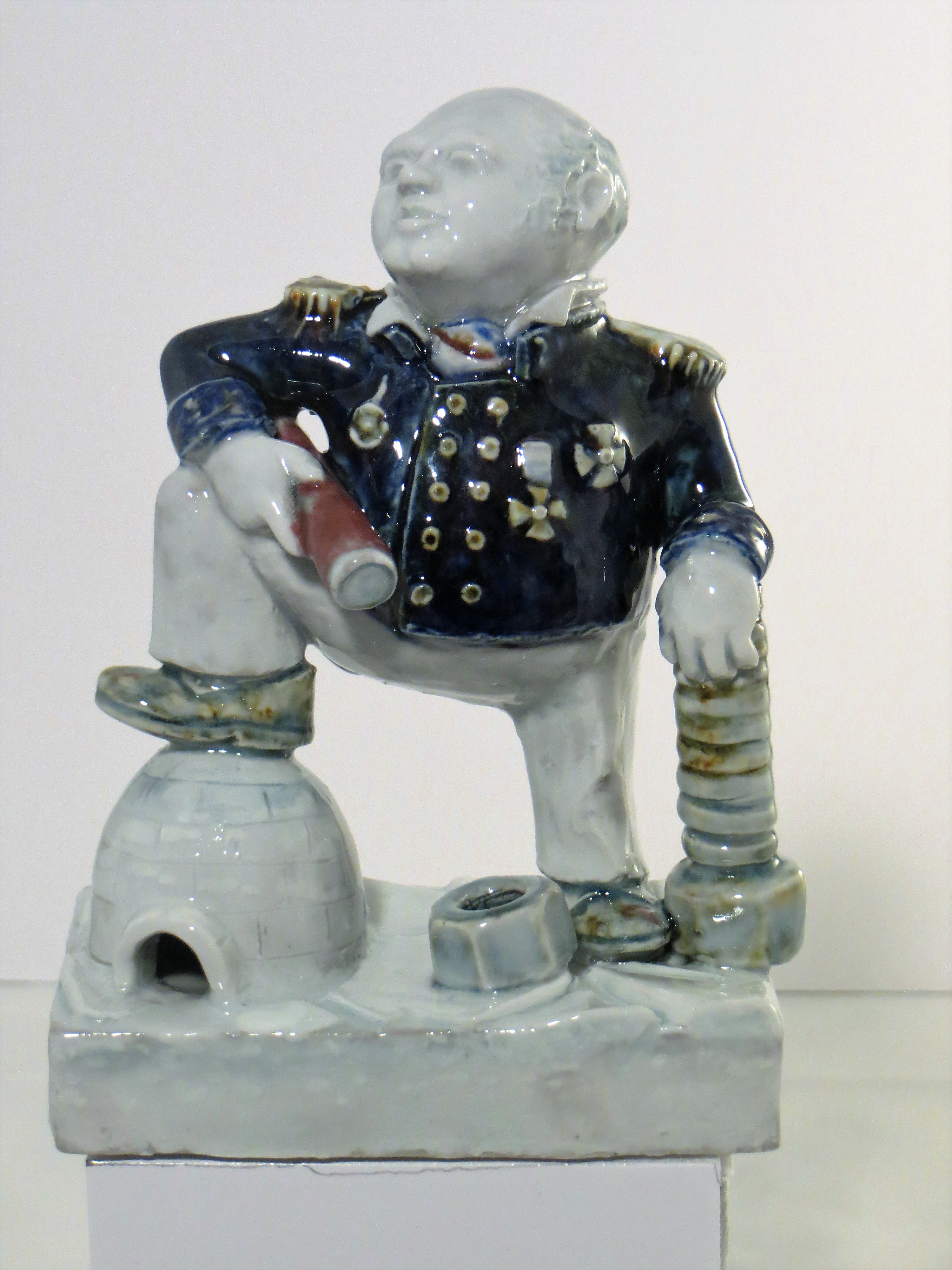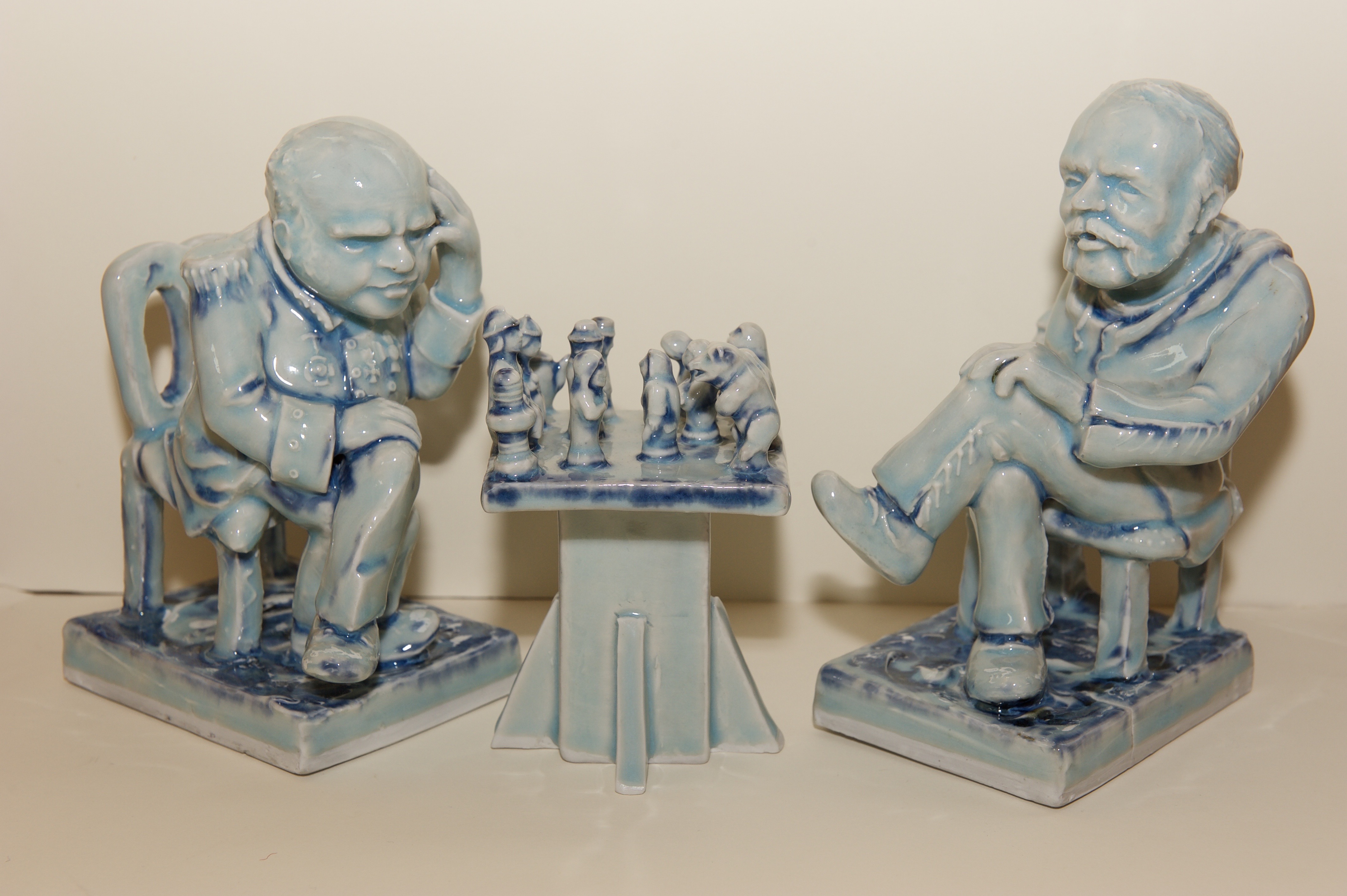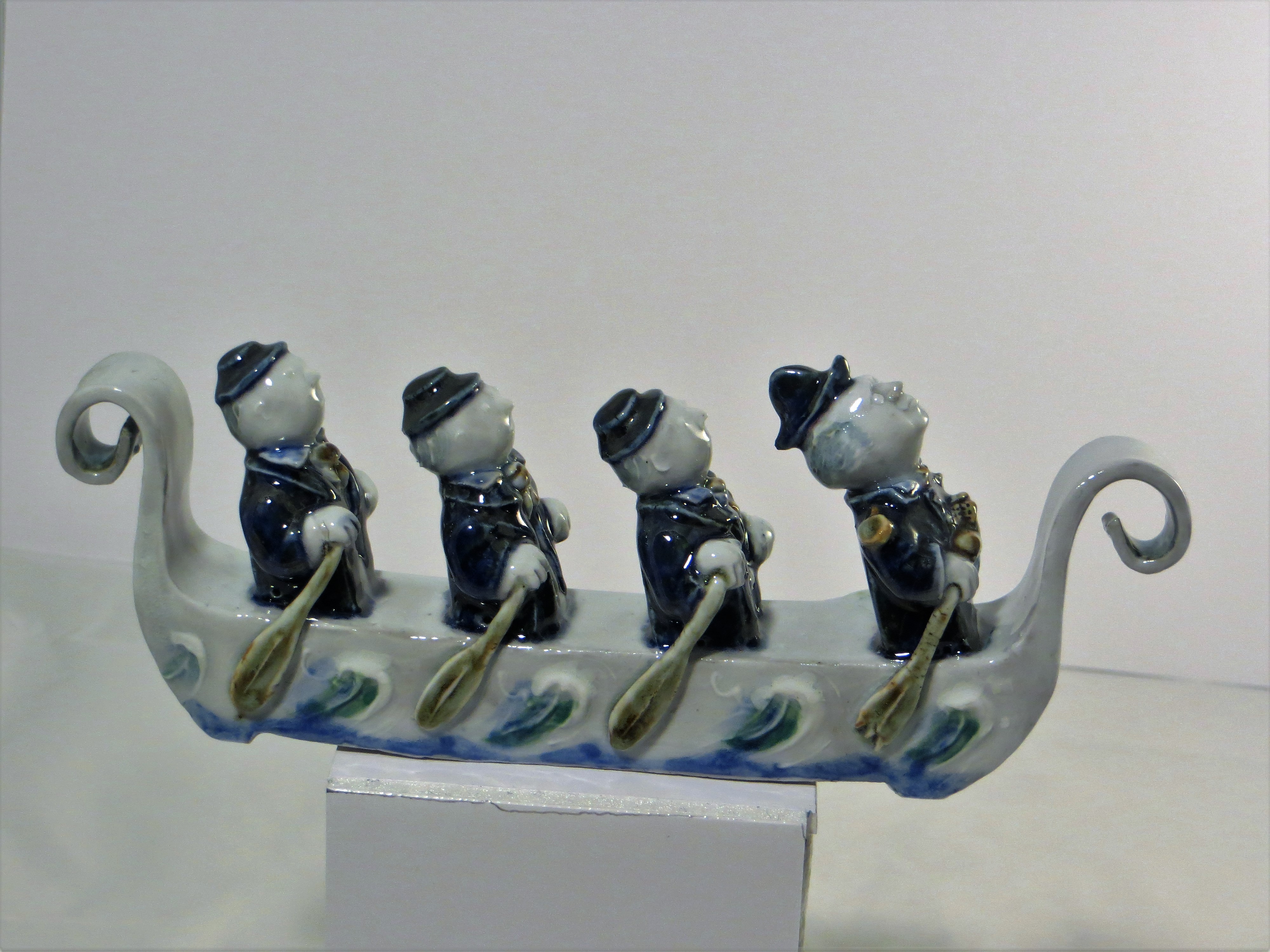 Orkney Notables
A selection of ceramic tea caddy spoons. These humble utilitarian objects commemorate characters who have contributed to the history and life of Orkney.